March 9th, 2009 Posted by guest article
Article by Fletcher "Syrg" Arnett.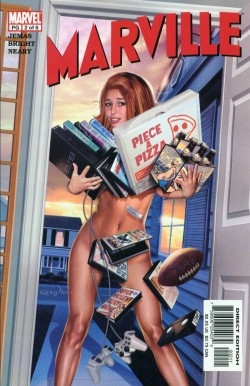 Note this classy cover by Greg Horn. We'll be covering those in the next update, don't you worry. But when we last left Marville…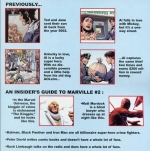 Ah yes. I also forgot to mention there is no love plot. There is no pining or anything. I don't know why the hell they added that to the blurb, probably because almost nothing from the first issue is going to carry over into this one and they needed to fill space. Also space-filler: the Kingpin blurb, but we'll get to that.