November 12th, 2013 Posted by guest article
Gavok note: This guest article comes from longtime ThWiP contributor MK Stangeland Jr., otherwise known as Space Jawa.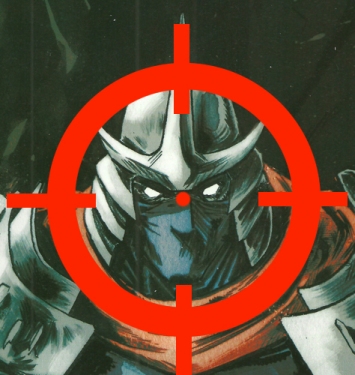 I could open with a bit about how great IDW's Teenage Mutant Ninja Turtles series has been, but I'll let you read Gavok's summary on the series if you need a real introduction.
Ready to move on? Good.
Let's talk about Shredder, shall we? Because for all the things he may be – leader of the Foot Clan, the turtles arch-nemesis, ruthless as can be – he also happens to have some significant flaws.
One of these is a talent for making enemies who want him dead, especially in IDW's current series. Which is kind of a bad deal since so many of theses people arguably have the ability to pull it off, too. At least, if you ignore his potential immortality. Which is why I can't help but get the feeling that in spite of how hard it is to kill him, it's not a question of if someone will snuff him out soon, but who?
So why don't we take a moment to look at the likely suspects (and a few unlikely ones as well) and see just who might have what it takes to actually pull it off?