August 7th, 2009 Posted by Gavok
We're almost done. Last time we checked in, the Ultimates and X-Men escaped the exploding Avalon and then Cyclops got shot in the head at a rally. Surely that would be enough, but I think Loeb can squeeze in maybe ONE more death before he calls it in.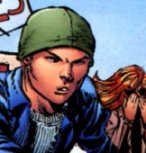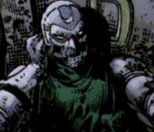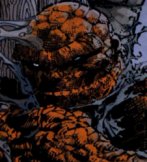 Hey, remember that Ultimate Fantastic Four arc when Dr. Doom fought and somehow survived against the Cosmic Marvel Zombies Corps after they had just eaten Galactus and inherited his power? The same story that flat out told us that in terms of power, Doom > Thor > Human Torch > Thing? Who knew that all Thing had to do is just walk up to Doom and do that?
Tomorrow is the big finale. See you then.