January 8th, 2012 Posted by Gavok
Hey, everybody! It's another week… of panels!
I got Space Jawa and Was Taters helping me out this week. David Brothers is still on his sabbatical. I miss him. Luckily, I have a plan to bring him back. See, I'm going to become the NEW David Brothers. I'm going to start writing about race in comics and 100 Bullets and hip-hop and I'm going to refrain from using the shift key when I write the titles to my articles. But then I'm going to go out of control and start writing those articles while wearing armor with spikes on it and becoming increasingly brutal to the point that the real David Brothers has no choice BUT to come back and teach me a lesson!
Or I can… you know… write my usual crap.
Before I forget, that Linkara dude did a review of Marville #1, which suggested checking out the Marville Horror series that guest writer Syrg did a while back. That was really cool of him.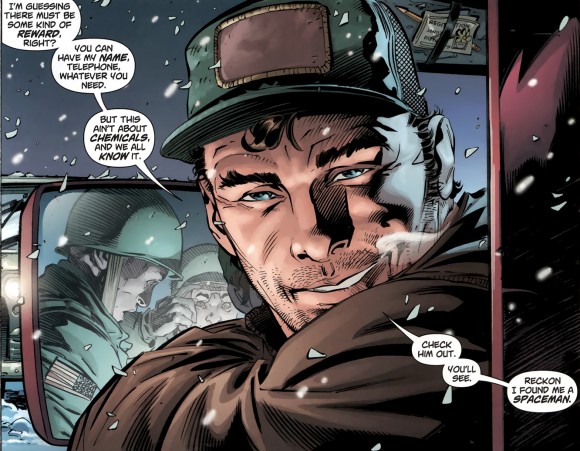 Action Comics #5
Grant Morrison, Andy Kubert, Sholly Fisch and ChrisCross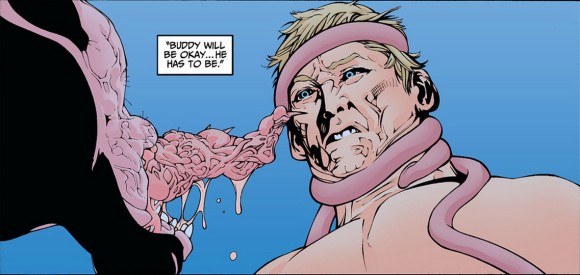 Animal Man #5
Jeff Lemire, Travel Foreman and Steve Pugh