December 13th, 2010 by
david brothers
| Tags:
brandon graham
,
king city
Brandon Graham's King City is one of my favorite comics this year. Over the next twelve days, at noon even, I'm going to show you a reason why. KC speaks for itself pretty well, and if you have to know how I feel about it, I wrote about it here. I could fill these up with blather, but just read that and reread it every time I post an image.
Ask your comic shop guy nicely and he might be able to get all twelve issues for you. If you don't like them, well… sucks to be you.
Now, with that out of the way, let's all make out in the comments!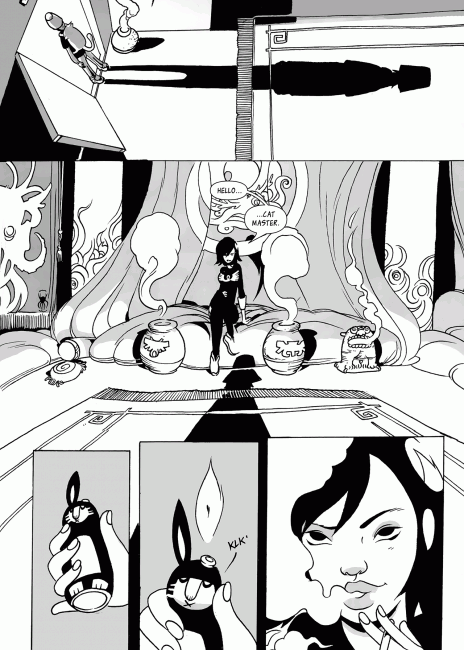 Similar Posts: