May 11th, 2010 by
david brothers
| Tags:
fred van lente
,
mahmud asrar
,
power man
Newsarama has an interview with Fred Van Lente about Shadowland: Power Man. A new Power Man is spinning out of Shadowland, the big crossover where Daredevil turns into Donald Rumsfeld and waterboards and then kills Bullseye, or something. I'm kinda ehhh on Daredevil at the moment (hey how much worse can his life get oh is that so), so I was gonna skip Shadowland. But, Fred Van Lente has a good track record, and I liked the Scorpion he introduced in addition to several dozen of his comics, so I read the interview to see what was up.
And I mean, I'm still sorta skeptical. Daredevil is a Debbie Downer, Shadowland sounds kinda silly, and do we really need a new Power Man? But FVL has done stories with Scorpion and the Savage She-Hulk that I dug a lot, he wrote the best story to come out of Marvel last year, and he included Rocket Racer in Modok's 11. I'm not too fond of Incredible Herc, but FVL's overall track record seems to be "Writes comics specifically for David Brothers."
So it sounds interesting, but I'm kinda like "Maybe I'll catch the trade." Except:
Van Lente: One of the things I love about this series is, to me it proves that you can have "street characters" where it's not dark and foreboding. It can be fun. And "urban setting" doesn't mean it has to be a grim, noir sort of setting.
Yes, it does have a very youthful feel to it. You have a kid acquiring superpowers and donning a costume and going out there and kicking ass, and making some good money for it. It certainly beats delivering pizzas as an after-school job. His powers, like all classic Marvel characters, are rooted in tragedy. And what that tragedy is, and how it's affected his family, and how it connects to Bullseye will be explicated as the series goes along.
and
If you were looking for the return of Comanche and Shades, you need go no further than Shadowland: Power Man. And Cottonmouth, another one of my Luke Cage faves, is coming back. I have an inexplicable fondness for Discus and Stiletto, and let us not forget the greatest Luke Cage villain of all time, Cockroach Hamilton, with his six barrel shotgun.
Shades & Comanche in comics again after all these years?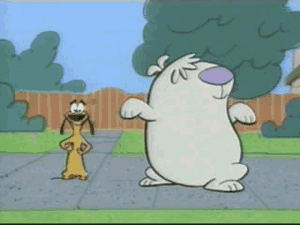 Similar Posts: