December 21st, 2006 by
david brothers
| Tags:
4thletter is...
,
comic books
,
video
,
Video Games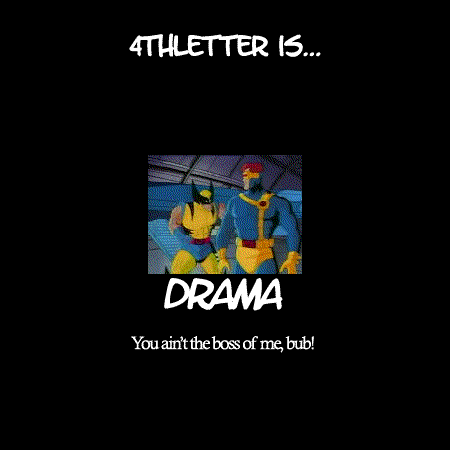 No text or essays for this one. I just really, really like the gif.
Want to know the quickest way to have all your blogging time sucked away? Work retail during Christmas and write about video games during the fourth quarter of the year, a.k.a. "The time every single freaking game in the entire world comes out all at once and you have to play most of them!"
More later, probably! I am currently enjoying a day off. I recently figured out how to access every single post from the original incarnation of 4l, which Gavok and I started back in March, 2005! Let's see if anyone notices when we celebrate a two year blogiversary (such an awful word) four months after we had our one year! I think I'll put up one of my earliest posts from the site. I just need a good name for the feature. Something faux old timey.
I've got a ComicSpace. Add a brothers, will you?
Similar Posts: