June 24th, 2014 Posted by Gavok
Hey, ThWiPsters. We're getting closer and closer to the big 250th week landmark with panels from myself, Matlock, Gaijin Dan, Space Jawa and AnarChris. Original Sin continues to be Marvel's more entertaining and less rapey version of Identity Crisis and I've been very happy with that. The two TMNT comics were also fantastic this week.
Helluva lot of Frank Castle stuff this week.
Elsewhere, I've written a review of the first arc of the WWE Superstars comic, as well as a look at various storyline aspects I expect to see in the next Mortal Kombat game.

Avengers #31 (Matlock's pick)
Jonathan Hickman and Leinil Francis Yu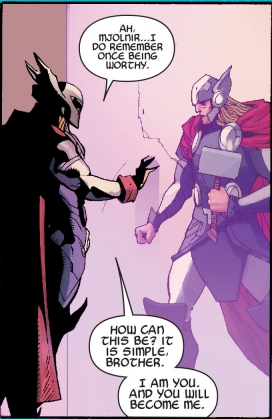 Avengers #31 (Gavin's pick)
Jonathan Hickman and Leinil Francis Yu

Avengers World #8 (Gavin's pick)
Nick Spencer and Marco Checchetto