February 7th, 2010 Posted by Gavok
Well, it's Sunday night and we're ready to strike!
Our special forces are in for a fight!
With heroes in the air and zombies on the ground!
This Week in Panels is takin' over the town!
We gotta get ready! We gotta get right!
There's gonna be some comic art at 4th Letter tonight!
So get ready…
I MEAN, get ready…
ARE YOU READY FOR SOME PANELS?!
A COMIC BOOK INVASION!
This week I'm going against my rule of never using a final, or even last-page, panel for this. Why? Because that Deadpool Team-Up panel completely sums up the entirety of that issue and why Stuart Moore wrote it in the first place.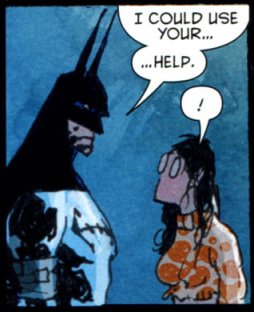 Batman Confidential #41
Sam Kieth

Blackest Night: Wonder Woman #3
Greg Rucka and Nicola Scott