June 30th, 2014 Posted by Gavok
Once again we find ourselves looking at the stuff we've read over the past week, reduced to one representative image. It's This Week in Panels. "We" includes myself, Matlock, Space Jawa, Gaijin Dan and AnarChris. We're like the Planeteers, only we're all heart.
Elsewhere, I wrote this big piece on the history of Mortal Kombat comics. Years ago, I went over the Malibu series in detail here, but in this article, I go more in-depth on the many comics that acted as official preludes to the games. I was also asked by my editor to write a quick thing about John Cena being on the cover of WWE 2K15, and so I did.
Now, then. It's paneling time! Seriously, it's a big one this week.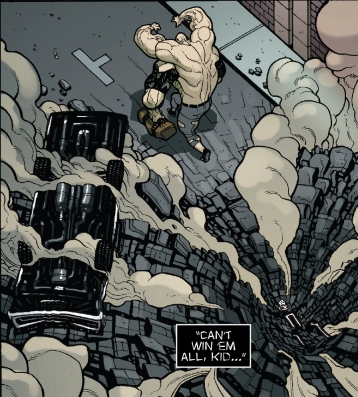 All-New Ghost Rider #4 (Gavin's pick)
Felipe Smith and Tradd Moore

All-New Ghost Rider #4 (Matlock's pick)
Felipe Smith and Tradd Moore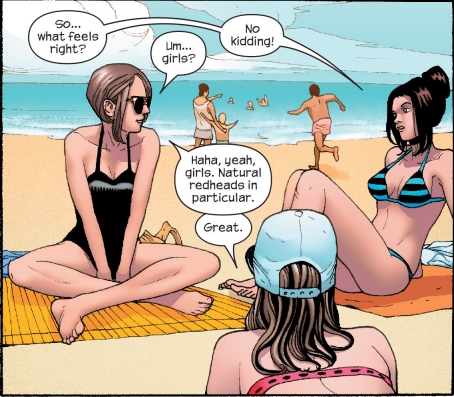 All-New Ultimates #4
Michel Fiffe and Amilcar Pinna