March 10th, 2010 Posted by Gavok
What happened on Day Three? Let's see, the duo of Hawkeye and Iron Man were doing pretty badly against the Defenders until Captain America showed up with what seemed to be Xena Warrior Princess and the Glamazon Beth Phoenix. They turn the tide and start whipping some Defender tail. A tail that Hellcat surprisingly does not have. During all this, Zarda punches Luke Cage in the nuts and prevents the possibility of Ultimate Danielle Cage.
We move forward.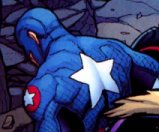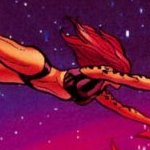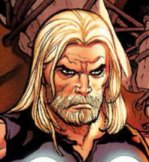 Here is a quick cutting room floor panel. The expression on his face sells it so well: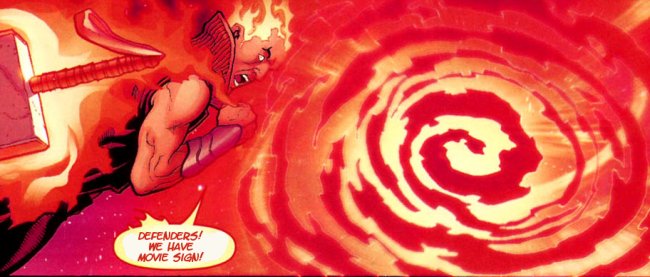 Thanks to ManiacClown for the Thor dialogue. Speaking of Thor, I only noticed during the editing, but Frank Cho snuck in some uncensored bare breasts on that page. I blacked it out, but in the original spread you can see it in-between the panel of Thor sitting on the throne and the panel of Hela unmasking. I guess Frank Cho is to boobs as Leinil Yu is to Howard the Duck.
More bare breasts tomorrow, but these will be the comic book hair-draped-over-the-nipples kind.