October 23rd, 2011 Posted by Gavok
Welcome to This Week– ah, screw this. I'm getting my random YouTube clip out of the way. Look at this shit.
What the hell, 80′s? What the hell?
Yeah, so I got David, Was Taters and Space Jawa on board. If ThWiP is about whittling down a comic to one panel, I think we've done gangbusters with Supergirl #2.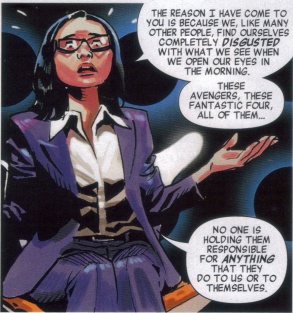 Avengers #18
Brian Michael Bendis and Daniel Acuna

Batman #2 (Was Taters' pick)
Scott Snyder and Greg Capullo