November 2nd, 2014 Posted by Space Jawa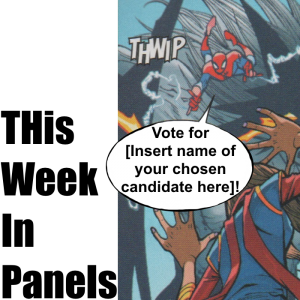 Welcome to this weeks special Post-Halloween Pre-Election Day edition of THis Week in Panels! Part of that absolutely terrifying stretch of time between two of the scariest days of the year!
Helping me haunt the site with panels this week are the Gerrymandering Gaijin Dan, Attack Ad Matlock, Lobbyist AnarChris, and Gridlock Gavok. BOO!
In other scary news this week, it's absolutely terrifying how good the AXIS Carnage miniseries started out. Gavok and I both agree it's the best comic of the week, and if the rest of the mini-series is as good as the first issue, I'd be inclined to say it'll make the whole AXIS thing worth it regardless of how bad the rest of the event is.
For that an other haunting, decapitated panels, let's get on with the show!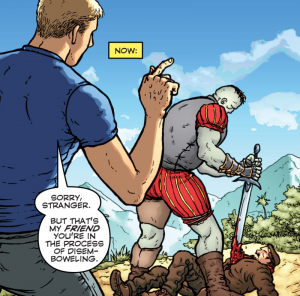 Archer and Armstrong #25
(John Layman and Ramon Villalobos)

AXIS: Carnage #1 [Matlock's Pick]
(Rick Spears and German Peralta)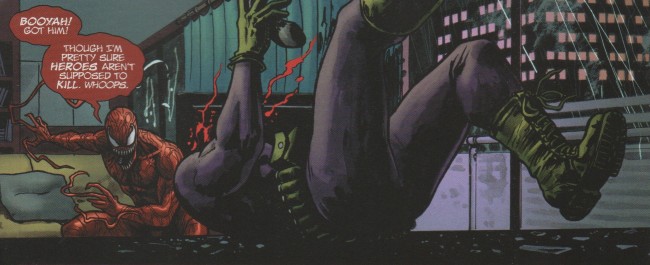 AXIS: Carnage #1 [Jawa's Pick]
(Rick Spears and German Peralta)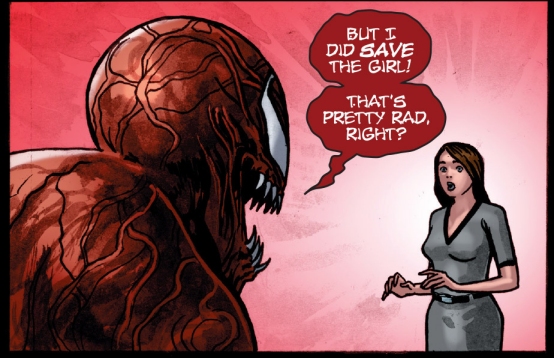 AXIS: Carnage #1 [Gavok's Pick]
(Rick Spears and German Peralta)