June 23rd, 2013 Posted by Gavok
Welcome! It's time again for This Week in Panels. A good sprinkling of random stuff this week, brought to us by myself, Matlock, Gaijin Dan, Space Jawa and Jody. Jawa has another My Little Pony comic panel included, meaning like clockwork, someone in the comments will complain about it.
While Batman and _____ has become inadvertently hilarious after Robin's death, this issue takes the cake. Not that it tops the time Batman cut apart Frankenstein to see if he can use the same technology to turn Damian into the patchwork undead, but it's the timing. Snyder's Batman has shown him out of control and mad at himself, but there's a sense of grounded sympathy in there and Batman's shown as trying to work through it. Morrison's Batman Incorporated shows Batman dealing with his grief via going over-the-top ridiculous in his attacks on Talia. Not to mention, both of those comics are taking breaks from all of that. Batman is doing Year Zero while Incorporated did a one-off about the Japanese Batman.
So when I see Batman's still being an unbelievable super prick in Batman and Batgirl, I can't help but think, "Oh yeah… Damian's dead, isn't he."
Now panels.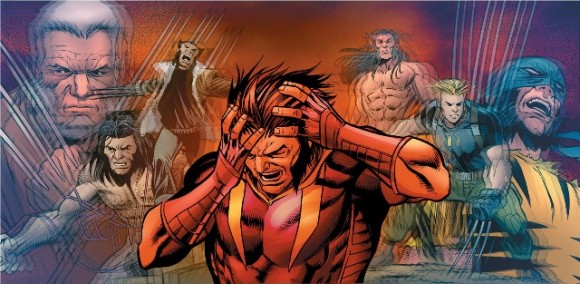 Age of Ultron #10 (Jody's pick)
Brian Michael Bendis and various others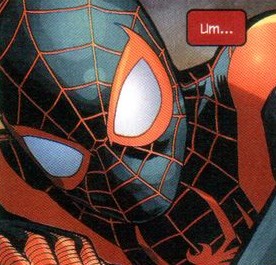 Age of Ultron #10 (Matlock's pick)
Brian Michael Bendis and various others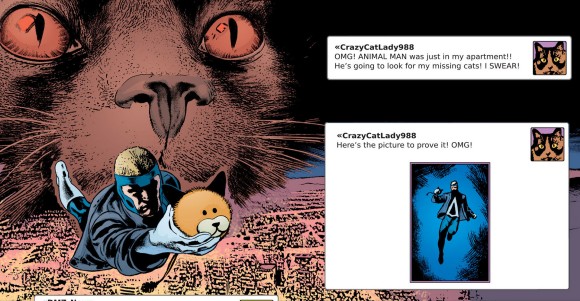 Animal Man #21
Jeff Lemire, Steve Pugh and Francis Portela