February 15th, 2011 Posted by david brothers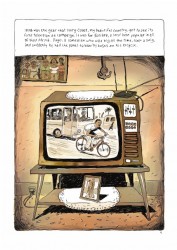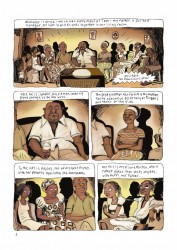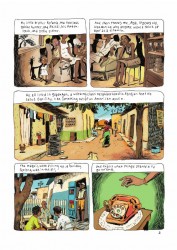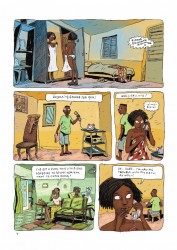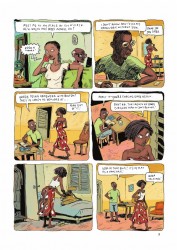 art by clement oubrerie

Marguerite Abouet
Selected Works:
Aya
, Aya of Yop City
, Aya: The Secrets Come Out
The thing about race and comics, or race and anything really, is that it's vastly more complicated than people often think it is, but it's really pretty simple at the same time. It's complicated because every culture has something weird that they do, a certain set of values, and a wide spectrum of experiences. It's simple because every culture is weird when you're on the outside looking in. The unfamiliar is weird, that's just how life works.
Once you peek beyond the surface, though, you'll find that most cultures are actually pretty similar. We go through the same journeys, have the same problems with our family, and so on. The specifics of different, sure, but life on Earth is a lot more universal than some people realize, I think.
I don't have much at all in common with most Africans, beyond a skin tone and some distant ancestor. I don't know what Africa's like to live in, and I've never been, but the most surprising thing about Marguerite Abouet's Aya, illustrated by Clement Oubrerie, was how familiar Aya's life was. This is a book that's supremely easy to relate to if you've ever been a teenager. Every family in the book is familiar, from the stuffy businessman's house to the fake aunties. Aya is just about real life.
Books like Aya remind me that it's bigger than just some black/white dichotomy or being mad about some black character that's only been in two good stories ever getting disrespected and dismissed in Cape Comix Cuarterly. Being black, and being able to recognize my life in a fictional account of someone else's life decades ago, is a better thing, and a beautiful thing. It's just another reminder that being black is normal. Being black is being human. While that seems like a weird thing to need reminding about, but take it from someone who knows: it helps.