October 19th, 2014 by
Space Jawa
| Tags:
deadpool
,
Edge of Spider-Verse
,
manga

TGIThWIP!
You'd think that with Comic Con behind us, things would be back to normal. Unfortunately, you'd be wrong. Gavok wanted to join us again this week, but his computer tried to launch a rebellion against mankind this week so he had to spend his free time trying to put a stop to that before it turned the world into a post apocalyptic wasteland.
You know, priorities and all.
Even with Gavok busy trying to save the world, I'm still joined by Gaijin Dan, Matlock, and AnarChris, so things are still a lot closer to normal all the same.
I think my own computer may be thinking of joining Gavok's in rising up against me, so how about I get on to panels so I can take care of that before my own week is eaten up, too.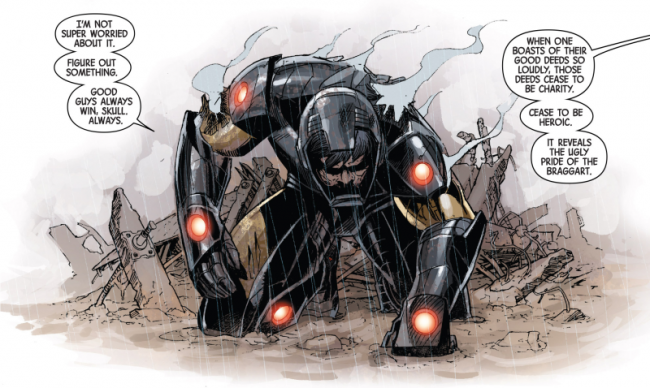 Avengers & X-Men: AXIS #2
(Rick Remender and Adam Kubert)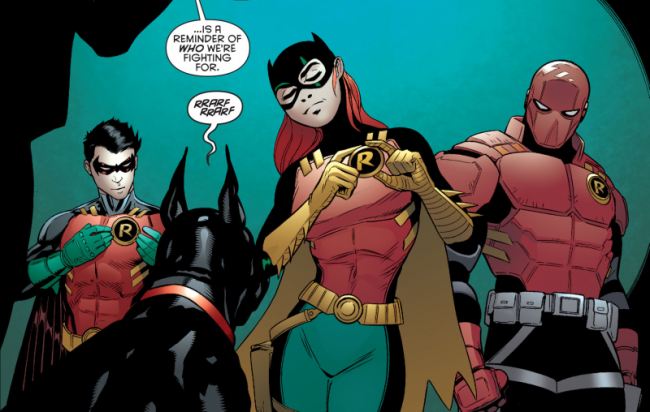 Batman and Robin #35
(Peter J. Tomasi and Patrick Gleason)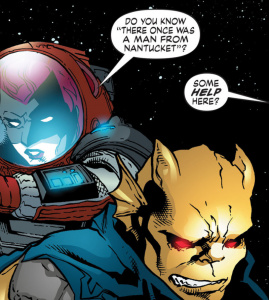 Batwoman #35
(Marc Andreyko and Georges Jeanty)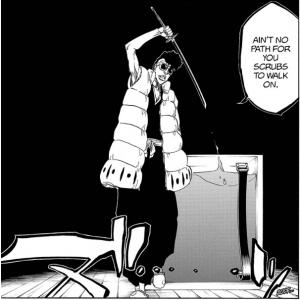 Bleach #600
(Tite Kubo)

Daredevil #9
(Mark Waid and Chris Samnee)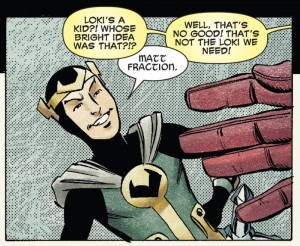 Deadpool's Art of War #1
(Peter David and Scott Koblish)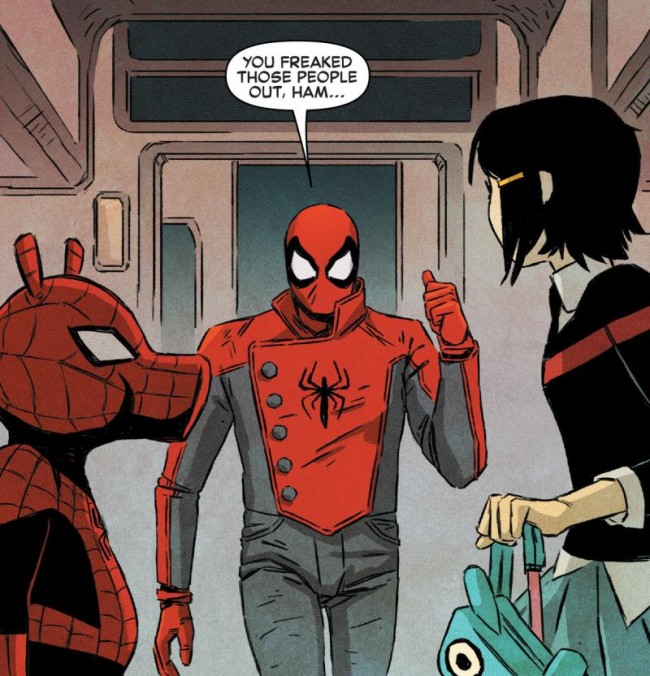 Edge of Spider-Verse #5 [Matlock's Pick]
(Gerard Way and Jake Wyatt)

Edge of Spider-Verse #5 [Jawa's Pick]
(Gerard Way and Jake Wyatt)

élDLIVE #2
(Akira Amano)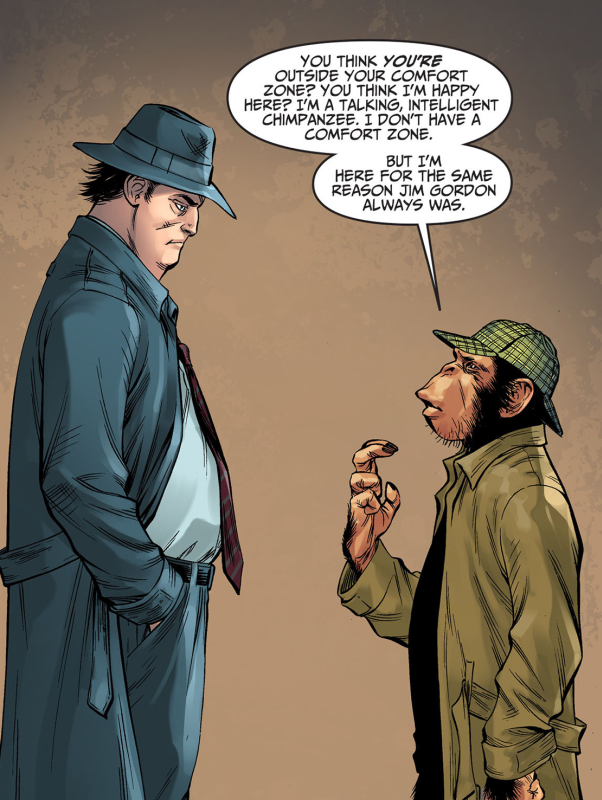 Injustice Year 3 #3
(Tom Taylor and Mike S Miller)

Justice League #35
(Geoff Johns and Ivan Reis)

Loki: Agent of Asgard #7
(Al Ewing and Jorge Coelho)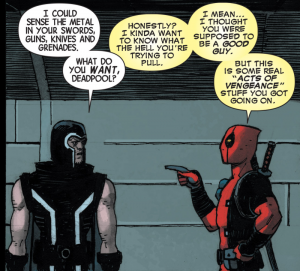 Magneto #11
(Cullen Bunn and Gabriel Hernandez Walta)

Ms. Marvel #9
(G. Willow Wilson and Adrian Alphona)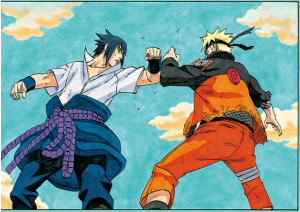 Naruto #695
(Masashi Kishimoto)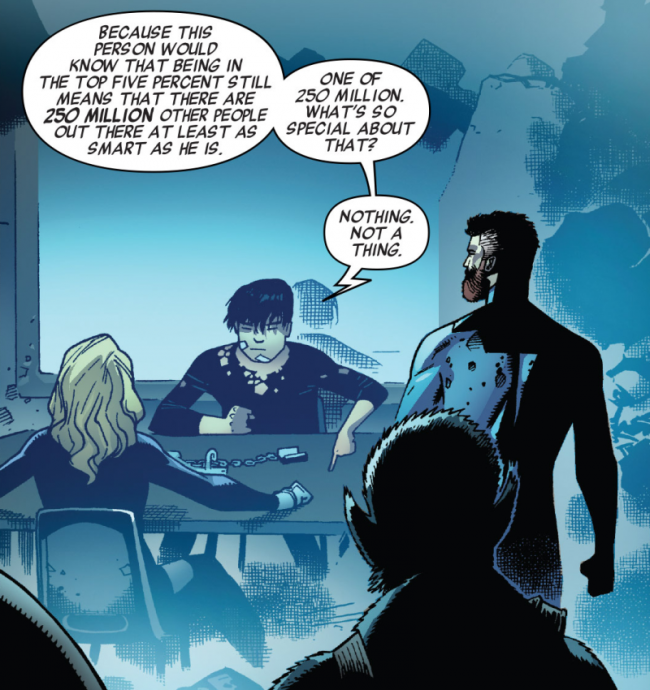 New Avengers #25
(Jonathan Hickman and Kev Walker)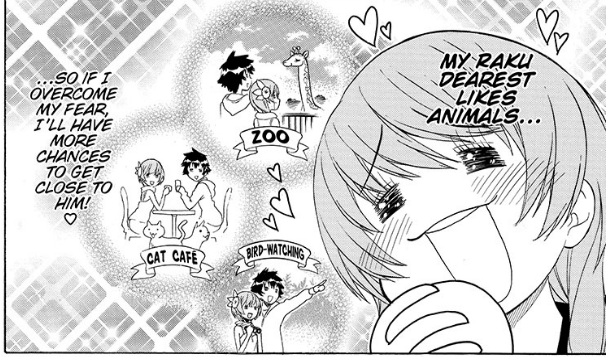 Nisekoi #142
(Naoshi Komi)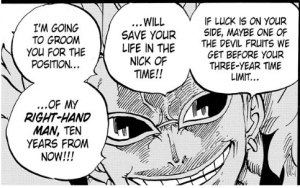 One Piece #763
(Eiichiro Oda)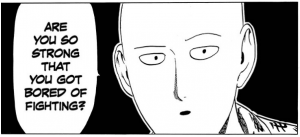 One-Punch Man #37, part 5
(ONE and Yusuke Murata)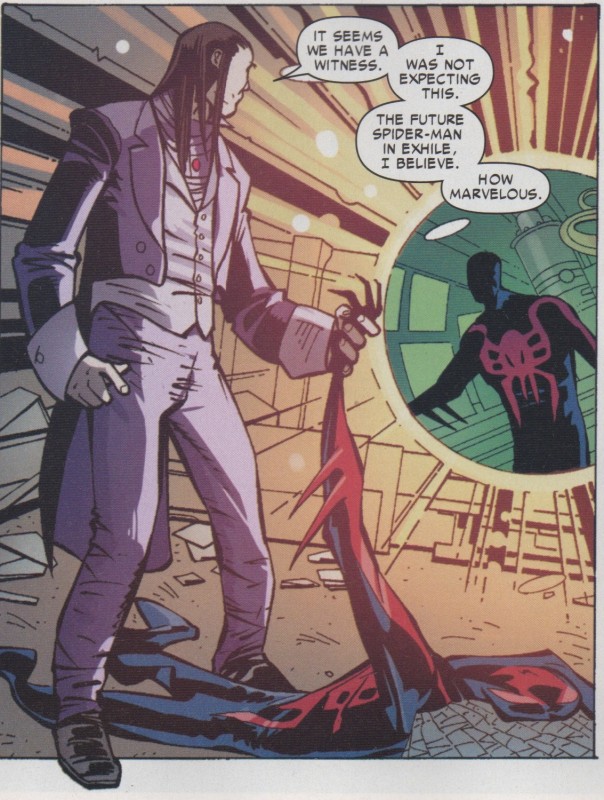 Spider-Man 2099 #5
(Peter David and Rick Leonardi)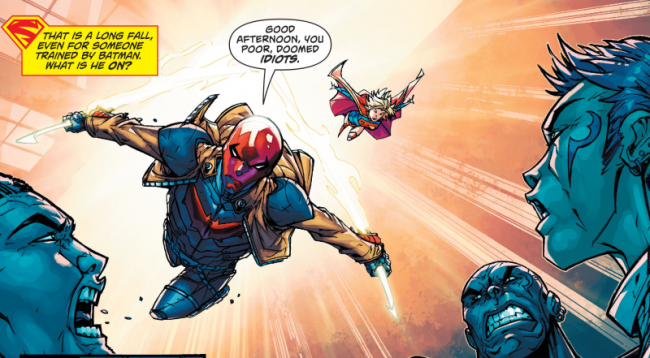 Supergirl #35
(Tony Bedard and Karl Moline)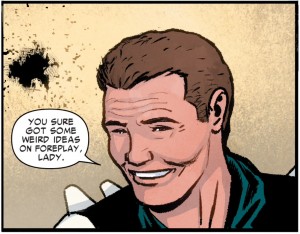 The Superior Foes of Spider-Man #16 [AnarChris' Pick]
(Nick Spencer and Steve Lieber)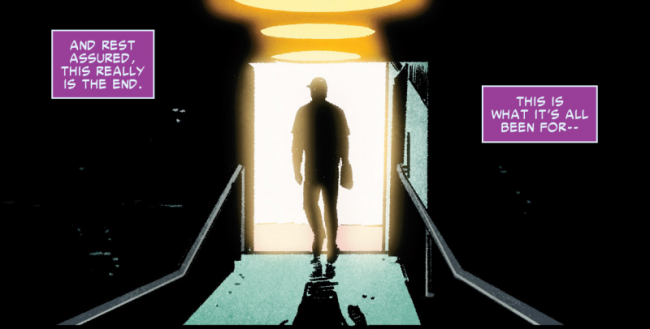 The Superior Foes of Spider-Man #16 [Matlock's Pick]
(Nick Spencer and Steve Lieber)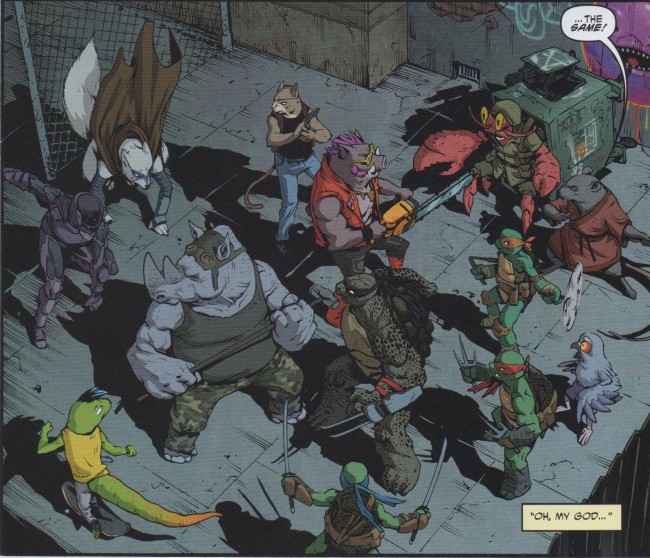 Teenage Mutant Ninja Turtles #39
(Kevin Eastman, Bobby Curnow, Tom Waltz, and Mateus Santolouco)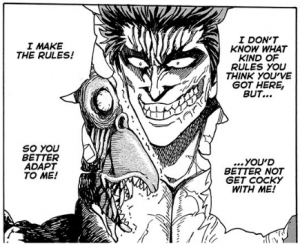 Toriko #296
(Mitsutoshi Shimabukuro)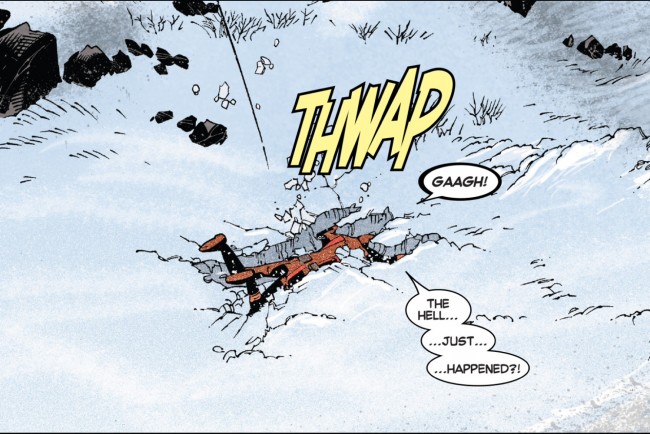 Uncanny X-Men #27
(Brian Michael Bendis, Chris Bachalo, and Tim Townsend)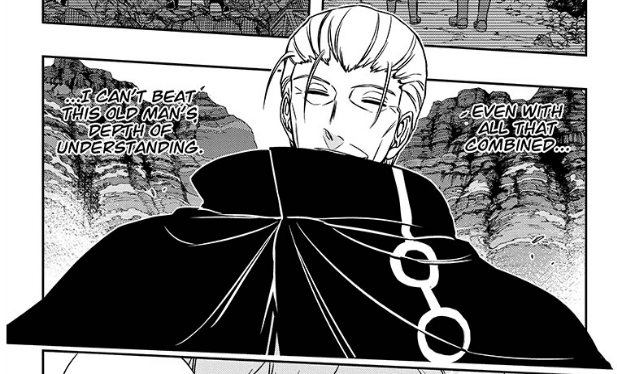 World Trigger #78
(Daisuke Ashihara)
I find myself wondering what the deal with AXIS is. I heard it was supposed to be a morality inversion of some kind with villains being heroes and heroes being villains, but thus far all I've heard tells me that thus far it's all been a bunch of people punching a giant Nazi in the face. And while punching a Nazi in the face is all well and good, it gives me little reason to actually bother with the book myself.
Anyway, this week I'm going to close out with a video that Gavok actually sent me a couple of weeks ago. It's a guy doing a metal version of the Ducktales theme. I think Gavok may be a fan of the guy in general and the other metal remixes he's done, too.
Similar Posts: