September 26th, 2012 by
david brothers
| Tags:
marvel
When "Avengers" came out there was a vocal fanbase of "Avengers" co-creator Jack Kirby that thought his role in this big pop culture event was being underplayed. With "Guardians of the Galaxy" coming up, there's already hype around those characters — especially Rocket Raccoon, who was created by Bill Mantlo. What kinds of safeguards and policies do you want to be in place for Marvel to protect the comic creators who are in their older years now, but whose work is entertaining millions of people around the world?

Well it's a complex question, but I will say that Joe Quesada and Dan Buckley will take the lead on a lot of that and they are actually quite, quite good in acknowledging and letting us know as we share the scripts and character lists with them [by saying]: Here are the creators of this. Here is where they are. Here is who they are, and figuring out what we can do in terms of recognition. If you look at the special credits sections of all the Marvel Studios movies, you'll see lots and lots of names, probably half a dozen or so, that apply to even the small characters, much smaller than Rocket, that are included in the movie. In terms of Kirby, I always thought of the "Thor" movie as one of the biggest testaments to what Kirby did because at every turn with the production design, we wanted to embrace it. The helmet design, those horns on Loki. "Do you really want those to be that big?" "It's gotta be that big." I love that stuff, it's tremendous.
—Kevin Feige, Marvel Studios Head, On Marvel's Next Risks, Tom Hiddleston's Bad Boy Appeal And Jack Kirby, 9/24/2012
Question: What are you doing to safeguard or enrich the lives of the creators of the properties that are making you a billion dollars a year?
Answer: We really like to pay homage in the form of Special Thanks and emulating the things those people did in the comics.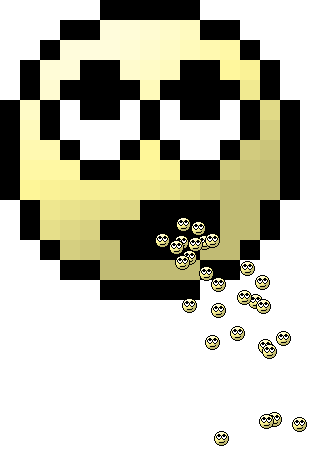 Frustrating, isn't it? It's a complete dodge, which is whatever. But it prompted some thoughts in addition to the frowns and rolled eyes:
-These questions matter and absolutely should be asked of Marvel, DC, Robert Kirkman, Dreamwave, and whoever else is involved in labor disputes/benefitting off past sins. It's not negative, or muck-raking, or anything like that — it's important. These people should be held accountable.
-But the subjects do not, and will not, answer the questions directly, either thanks to ongoing lawsuits or just complete disinterest in publicly addressing the story. Feige here dodges the controversy and uses it to position Marvel as someone who greatly values their creators. It's spin. Which is useless as anything but marketing.
-So, what's the answer? How do you address this in the face of silence or spin? How do you keep yourself from being co-opted?
Hostile interviews aren't the answer. The subjects clam up and the interview ends. Fawny love-me-please interviews don't work, either, because you're too busy trying to make a new BFF to honestly address or apply criticism.
Agitation is necessary. That's how you get people to change. You make the point of contention public, you explain it so that people can understand it, and then you get up in their face. They bend or they don't — that's out of your hands. But you can convince people and try to show the upsides of a change. There are ways to go about it that work better than others, I'm sure, but I'm not sure what they are.
Similar Posts: