June 2nd, 2011 by
david brothers
| Tags:
brian azzarello
,
cliff chiang
,
eric wallace
,
Gail Simone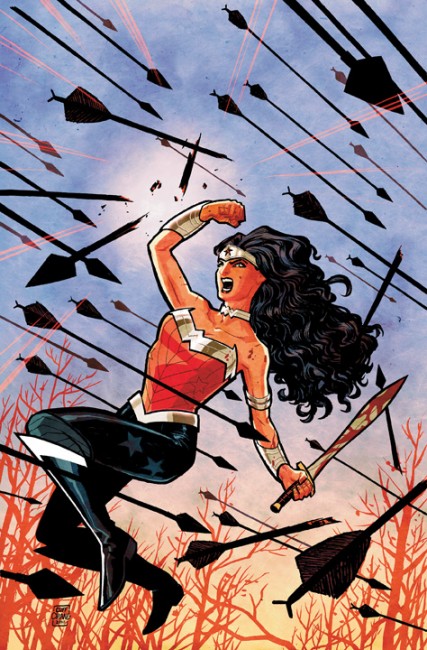 New York Times bestselling writer Brian Azzarello, author of The Joker and 100 Bullets, teams up with the immensely talented artist Cliff Chiang (Neil Young's Greendale) for WONDER WOMAN #1, an exciting new series starring the DC Universe's greatest superheroine. The cover to issue #1 is by Cliff Chiang.
I'm going to go on ahead and call this DC relaunch a success, because they're getting me to buy a Wonder Woman comic for the first time in… years, probably, during a brief dalliance with the Greg Rucka run. It's creator driven, obviously–Azzarello and Chiang a team that is too good for most any cape comics character–but here we are nonetheless. Also, I liked this bit from the last time Azzarello wrote Wonder Woman in Superman: For Tomorrow (two trades: one
and two
):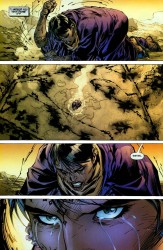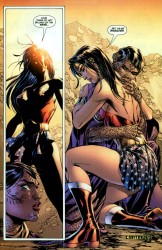 Couple other bits that seem interesting: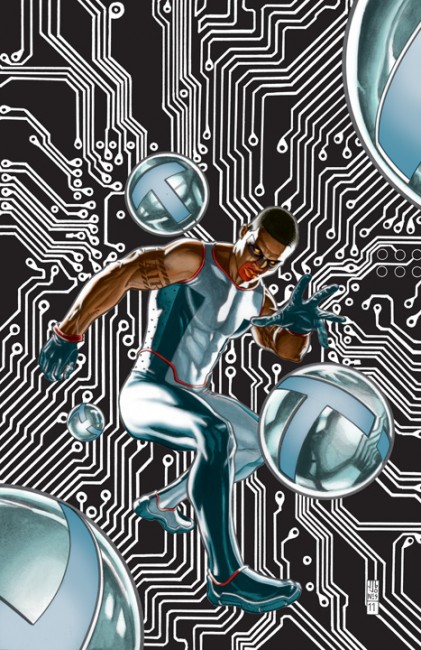 The world's third-smartest man – and one of its most eligible bachelors – uses his brains and fists against science gone mad in MISTER TERRIFIC #1, the new series from writer Eric Wallace and artist Roger Robinson. The cover to issue #1 is by J.G. Jones.
I still think "third-smartest man" is a dumb gimmick (It's on the level of "When a lady walks to me says 'Hey, you know whats sexy?' I say, 'No, I don't know what it is, but I bet I can add up all the change in your purse very fast!"), but I liked the Eric Wallace who wrote Ink and I like Mr. Terrific in theory and a few times over the past few years (Infinite Crisis talking with John Stewart, Checkmate, maybe a couple other spots). Titans, though, I'm not even remotely keen on. Fellas: wow me.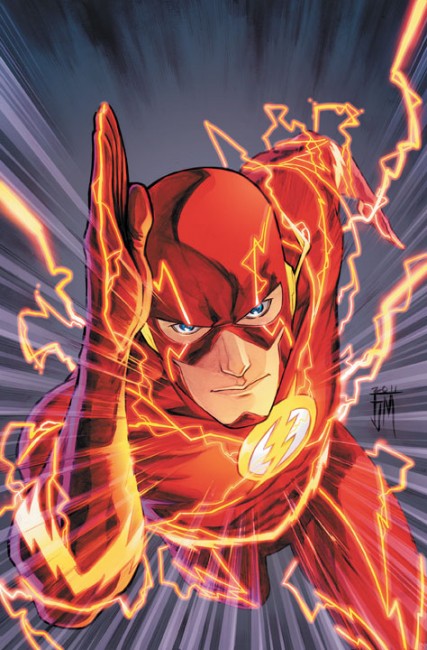 Rising superstar Francis Manapul, fresh off his acclaimed run on THE FLASH with Geoff Johns, makes his comics writing debut in THE FLASH #1, sharing both scripting and art duties with Brian Buccellato. The Flash knows he can't be everywhere at once, but what happens when he faces an all-new villain who can? The cover to issue #1 is by Francis Manapul and Brian Buccellato.
Manapul draws nice.
One bit I'm not interested in: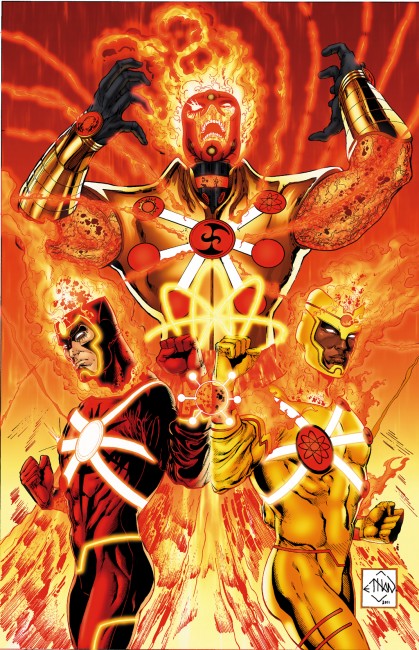 Welcome to a major new vision of the Nuclear Man as writers Ethan Van Sciver and Gail Simone team up with artist Yildiray Cinar to deliver THE FURY OF FIRESTORM #1. Jason Rusch and Ronnie Raymond are two high school students, worlds apart – and now they're drawn into a conspiracy of super science that bonds them forever in a way they can't explain or control. The cover to issue #1 is by Ed Benes.
Ethan Van Sciver? Thanks, but no thanks–I'm not the type of guy who can knowingly put money in the pocket of a Joseph McCarthy fanboy and known associate of Breitbart/BigHollywood types. Not a chance, son. Those people are human scum.
I'll have fuller thoughts once the solicits hit in a couple weeks, I guess. I'm gonna be checking for that new Justice League by Johns & Lee, too. More details here.
Similar Posts: