April 11th, 2011 by
david brothers
| Tags:
emma rios
,
jose villarubia
From Osborn 3, words by Kelly Sue DeConnick, art by Emma Rios, color art by José Villarubia: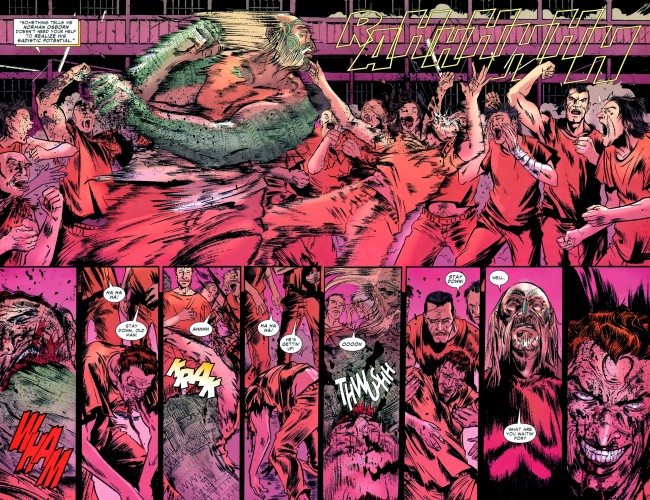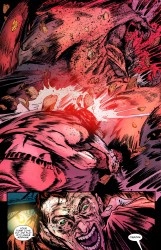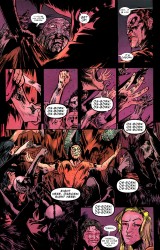 There's a lot to like here. Rios's art is looser, messier than it was on Hexed and Strange. Villarubia's colors really work, too, with that orange and purple putting me in mind of Frazer Irving and early '90s X-Men comics simultaneously.
What's crucial for me is how she's showing speed and, to a lesser extent maybe, impacts. Those thick, chunky lines are nice, but I like how she's restricting the speed lines to certain parts of the body–blondie's arms and body are a blur of lines and motion, while his face is fairly still in comparison. His tattoos are distinct, but look at his waist. All blur.
And again on page 2, where Norman Osborn delivers what's basically a 2011-era Kirby Punch. Blondie's gone flying, dominating the panel, but he's still in motion. Osborn's the one with the blur now.
This is nice work. Love that pose on Osborn on page 3, too. Here's a preview of Hexed.
Similar Posts: