October 15th, 2010 by
Esther Inglis-Arkell
| Tags:
batgirl
,
Batman
,
DC comics
,
stephanie brown
There were two things I did not like, and one thing I did, but shouldn't.  Have a look below the cut.
1.  Bruce Wayne testing people.  Again.  The dude has been from the beginning to the end of the universe.  He's alienated his friends, his family, his colleagues, and many of his girlfriends, with his pointless games.  He's gone through the afterlife.  He's gone mad.  He's fought gods.  Forget facing Armageddon, he's been Armageddon. 
And he's still pulling this crap?
2.  The twist at the end which showed that the whole game had a point at the end, and he was right.  For one thing, I hate Bruce being a jerk.  More than that, I hate everyone jumping through hoops to show that being a jerk is actually the logical, best thing to do.  For both the character and the story, that's having your cake and eating it, too.  He's doing awful things but he's The Best Man.  It puts me off, entirely. 
3.  It was up on scans_daily.  As far as I can see, it was made by someone by the name of Halloweenjack.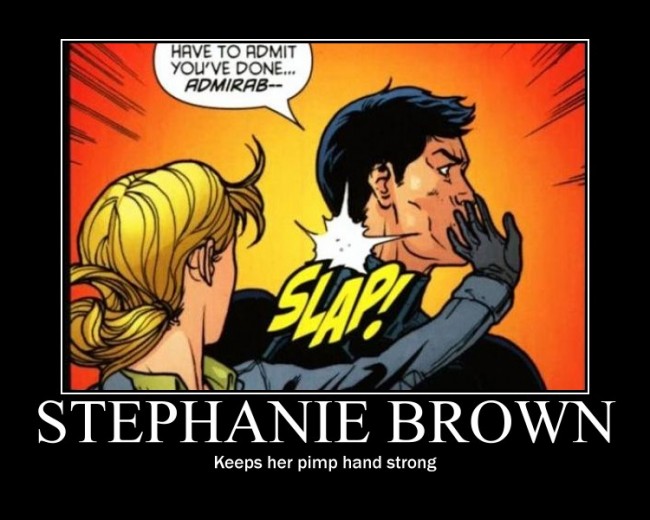 I absolutely should not like this.  But I do.  Totally puts a better spin on the story.
Similar Posts: