October 18th, 2010 by
david brothers
| Tags:
black panther
,
daredevil
,
francesco francavilla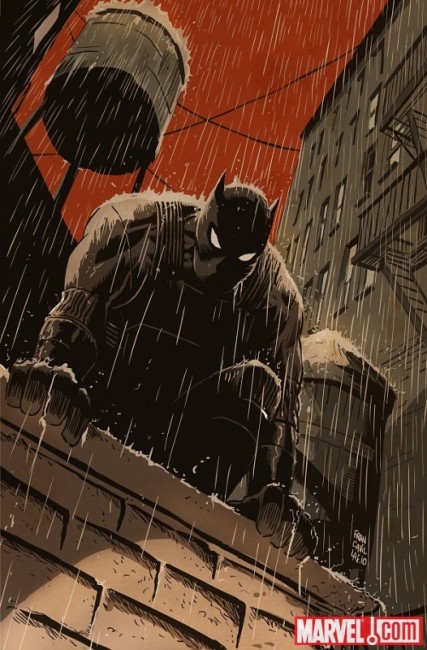 Hey, let's judge a comic that isn't out yet!
Black Panther: Man Without Fear #513, Marvel's latest attempt at breathing some life into a character, this time courtesy of novelist David Liss and artist Francesco Francavilla. I ran a preview on Comics Alliance last week. There's also an interview with Liss where he talks about what he wants to do. Here's the story summary:
The smoke has cleared from the ruins of Shadowland and a new protector of Hell's Kitchen is on the prowl. His name is T'Challa, the Blank Panther! In a city without Daredevil and a dangerous knew foe called Vlad the Impaler consolidating power in the underworld, the Black Panther must learn to become a new type of hero. Without his riches, his technology, and his kingdom can T'Challa truly be the man without fear? Find out in Black Panther: The Man Without Fear #513!
This comic has an uphill battle for me to even want to read it. Here's a list of some thoughts on the upcoming run.
–Francesco Francavilla is a monster. The guy is an absolutely astounding artist, and I think that he's going to be one of those guys that you absolutely have to pay attention to in a year or so. In any other situation, I'd be all over a Francavilla-drawn Panther book.
–Been there, done that. We've seen Panther as a schoolteacher in Harlem as "Luke Charles." Guess what? It blew. It removed Panther from where he works best and lowered a king to commoner status. Don McGregor and Billy Graham's classic Panther's Rage was a response to that story and restored T'Challa to where he belongs. Not to mention that he's retired/been removed as Panther before, so you'd think he'd be used to it instead of running off like a crybaby.
–T'Challa has to find himself? The Black Panther is the most well adjusted black man in the Marvel universe. He ran his own country, he married the love of his life, and he has been royalty since he was a child. What about that screams "Needs to come to terms with himself?" He isn't Batman, but he is the closest Marvel has (or needs) to Batman.
–He's the most capable black dude in the Marvel universe. When Reed Richards has trouble, he hits T'Challa on the two-way like "Doom is causing trouble with sonic waves, you got a sonic wave disrupter?" And yes, T'Challa will have one, because he's that dude. He was the smartest man in the world's gadget guy. Black Panther with no tech is absurd. It's in his DNA. It's like Mister Miracle not being able to get out of traps. To strip him down to "basics," where those basics are "is basically Daredevil," is gonna bore me to tears. He outclasses everyone who ever lived and fought in Hell's Kitchen. It'd be like Mike Tyson beating up a grade schooler. There is no "out of his element," that's his whole point.
–He has to find himself in Hell's Kitchen? He's African, man. If T'Challa needs to find himself, he needs to do so among his people, not in New York City. I've spent a decent amount of time in New York and LA, and I love them both, but if I had a nervous breakdown and had to find myself? I'd take my depressed behind back to Georgia. You want to show him finding himself? Have him intern in the Techno-Jungle or one of those villages from Panther's Rage. Hell's Kitchen should be nothing to him.
–Panther is African. Divorcing him from that context turns him into a generic superhero. Turning him into the protector of Hell's Kitchen lowers his profile even further. It makes him sub-Spider-Man, in terms of beat (it ain't like Spidey only protects Forest Hills) when he should really be global class. Just the very fact that he's from an African country that has never been conquered (which apparently made them corrupt and lazy) is something that is rich with possibilities. Why avoid it? The best runs/the only runs worth reading (McGregor, then Priest, then Hudlin, full stop) embraced it and played with his global nature. You wouldn't see Cap digging ditches in Liverpool after screwing up huge.
–He's fighting scrub gangsters. Black Panther versus gangsters is like Superman versus bank robbers.
–This is a story perfectly suited for Kasper Kole. It's boring with the Panther because he's above it. It fits Kasper because it's basically already his story, and you still get the bonus of being able to involve the Panther. It's Batman, Inc.–the Panther is franchising, and Kasper gets Hell's Kitchen.
–The pitch is boring. It's essentially an Iron Man story ("Oh no, I have lost access to my absurdly vast store of resources via an unlikely series of events!") stitched onto a Daredevil story ("I am the protector of Hell's Kitchen!"). Rather than organically saying something about the Panther, it sets up a situation where you can fit all kinds of things onto the character. David Uzumeri pointed out that it's like JMS's Superman: Grounded, another story where a hero strips himself of his prestige to find himself amongst the common man.
–The first issue is called "Urban Jungle." Really?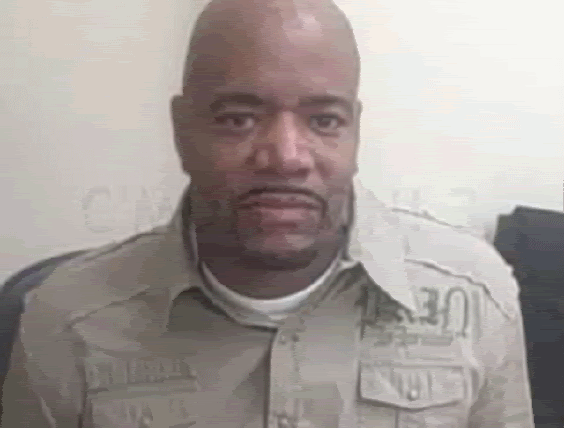 This book has an extraordinary uphill battle to convince me to pick it up. I love the art, but the story is making me real uncomfortable over here. I'm gonna have to get a guinea pig to read it for me, or flip through it in the store or something, because as-is, it sounds like exactly the kind of Panther story I don't care to read.
Similar Posts: