May 9th, 2010 by
Gavok
| Tags:
captain america
,
frank cho
,
jeph loeb
,
ms marvel
,
new ultimates
,
ultimate edit
,
ultimates
,
valkyrie
,
zarda
Welcome back for another round of edits. For those who don't remember what happened in the first issue because they were distracted by Ultimate Red Skull suddenly crying about his daddy issues in Millar's Ultimates comic, the Defenders have returned from obscurity with special powers and enhancements. It's like that episode of Gargoyles with the Pack, but without that kickass Australian Dingo guy around. Dingo ruled. They stole Mjolnir from Valkyrie, Loki and an army of monsters invaded and Tony Stark introduced Carol Danvers to at least three STDs.
And now, we move forward.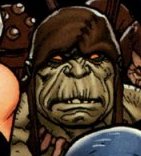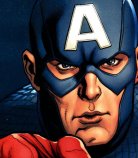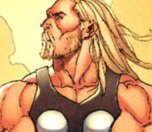 Thanks to ManiacClown for warning me that having the pointing Captain America say, "Only you can prevent forest terrorism!" is a little too much of a stretch. We'll be back tomorrow with more from Cap and Valkyrie.
But my point remains: Dingo ruled.
Day Two!
Day Three!
Day Four!
Day Five!
Day Six!
Day Seven!
Similar Posts: