February 17th, 2010 by
Esther Inglis-Arkell
| Tags:
Batman
,
DC comics
,
movies
Judd Winick's Jason Todd resurrection story, Under the Hood, is coming out in straight-to-dvd animated movie form this fall.  So far, they've released few details.  There's talk about how the story will be dark.  And there is a model of Nightwing.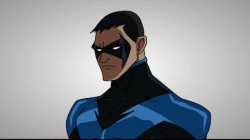 This angular style seems to be the new trend in animation. 
Batman from the The Batman Strikes.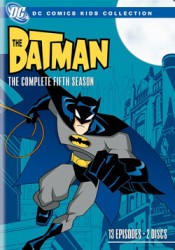 Martian Manhunter from Crisis on Two Earths.

Seriously, every superhero's head seems to be modeled on Tahmoh Penikett's skull.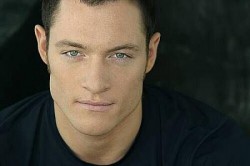 There is also a quote from Judd Winick.
"What I loved best about it is that it had a really amazing beginning and a really strong ending, which pretty much most movies ride on."
Wait.  Which end was that, exactly? 
There was no end.  (Well, technically there was every end, since the entire multi-verse exploded, but that doesn't count.)  There was no dramatic endpoint to that story.  Something blew up.  Some people disappeared miraculously.  Other people didn't disappear, equally miraculously.  Life went on without anyone ever mentioning any of it ever again.
One major reason I want to watch the movie is to be able to see an end instead of just a 'Boom'.  And explosion is not an end.  The characters coming to a new equilibrium is an end.  I liked 'Under the Hood.'  I hope very much to see an end to the movie.  I hope I'll recognize it when I see it.
Similar Posts: