September 21st, 2009 by
david brothers
| Tags:
ann nocenti
,
daredevil
,
JRjr
I've yakked about Ann Nocenti's run on Daredevil before, but honestly, it was really great and underrated comics. The message that violence is not the answer, that heroes cannot use violence as the end-all/be-all problem solving tool, all of that stuff? It's what Daredevil could use a little more of these days, instead of increasingly tortured melodrama and depression. I like my Daredevil to be a little more like Nocenti's and a little less like Blankets, you know?
Anyway, context: Matt Murdock has forsaken the love of his life for Mary, the good half of Typhoid Mary. At the same time, Daredevil has fallen under the spell of Typhoid Mary, who betrays him, has him beaten, and then finishes him off by dropping him off a bridge. When DD wakes up, New York City has gone to Hell, literally. It's infested with demons, the skies have gone red, and monsters roam the streets.
Daredevil, ashamed of himself and his actions, has gone quiet. He's moving on auto-pilot, never speaking, just brutalizing demons. It isn't even properly protecting people. The demons provide a convenient excuse for Daredevil to work out his frustrations. Not much of a hero, is he?
Best part's the smile at the end.
Words by Ann Nocenti, art by John Romita, Jr.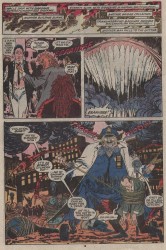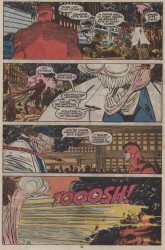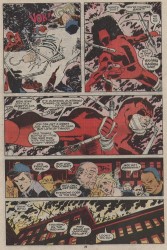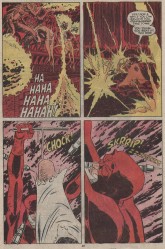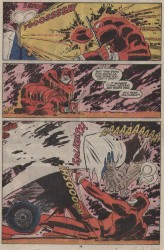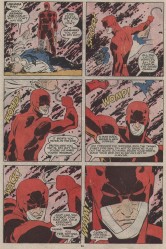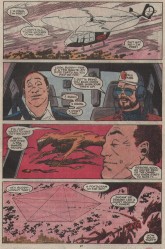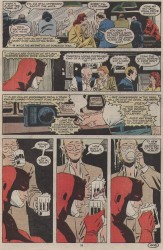 Similar Posts: