May 28th, 2009 by
david brothers
| Tags:
dan didio
,
DC comics
,
dwayne mcduffie
,
jla
,
pause
Nope, it was my own doing. I was fired when "Lying in the Gutters" ran a compilation of two years or so of my answers to fans' questions on the DC Comics discussion boards. I'm told my removal had nothing to with either the quality of my work or the level of sales, rather with my revelation of behind-the-scenes creative discussions.

I have to say I'm a bit disappointed, because next summer was planned to feature a JLA-driven crossover, where my book's story line would have been the driving force. I'm distressed by where I left Black Canary, as my intention was to use the current subplot to strengthen her character and relationships with the new membership, and instead I'm leaving her at the bottom of a hole I'd intended to rebuild her from. I was also just about to get a regular artist for the first time since I've been on the book, which would have been nice. That said, I'm sure DC's going to put together a creative team that will generate major excitement around JLA, which is as it should be.

As for me, I'm still busy story-editing both Ben 10: Alien Force (just nominated for 3 Emmys!) and the upcoming new Ben 10 series "Ben 10: Evolutions." As far as comic-related stuff, the all-new "Milestone Forever," is still on track for late this year/early next year, and the Milestone trade paperback program is in full swing, with Static Shock, Icon and Hardware volumes already on the way. I've also recently completed a console video game script that I can't talk about yet, but that will be of interest to anyone reading this thread. I'm currently writing a Direct-To-Video animated feature for Warner Animation, the second of two I've taken on this year. Again, I can't say what they are until they're officially announced, but they're likely of interest to superhero fans, and one of them I can't help looking at as what-could-have-been. You'll see what I mean.
From McDuffie's boards, via the homey Uzumeri.
And I mean, I'm not surprised. It's sad, but I'm very glad to see that McDuffie has plenty of stuff lined up. I wish DC hadn't hamstrung him right out of the gates, but that's what happens with top-down editing. I said it in '07 and it's still true: DC screwed up. They screwed up hard.
McDuffie show-ran Justice League Unlimited and he's running Ben10. Those cartoons are rolling in dough. The Static Shock cartoon had better ratings than Pokemon. Why bring him in and then handcuff him? He gave Tom Brevoort gold on Fantastic Four. Fun, all ages comics that had plenty of appeal for everyone.
To put him on JLA, and then tell him "Write these stories," is pathetic. McDuffie and the JLA is a no-brainer. Everyone loved JLU. That's why they put him on the book. It's so simple a child could come up with it. The fact that he had to address the status of the book in public basically means that he was getting no traction behind the scenes, doesn't it? Doesn't that sound like some kind of mismanagement?
Firing McDuffie when you still employ artists who can barely draw anything approaching acceptable comics, such as Ed Benes or Tony Daniel, is pathetic. Try again.
DC Comics, and Dan Didio, lost. End of story.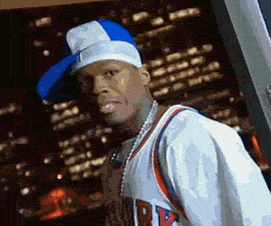 Similar Posts: