March 24th, 2013 Posted by Gavok
Hey. Panel time. Full house this week as I'm joined by Was Taters, Gaijin Dan, Space Jawa, Brobe, Jody and Matlock. You want to be added to the list? Send me some panels next week. Gamble a stamp.
Action Comics was a pain to pick a panel from. There were like a hundred great choices at its disposal.

Action Comics #18
Grant Morrison, Rags Morales, Brad Walker, Sholly Fisch and Chris Sprouse

All-New X-Men #9 (Jody's pick)
Brian Michael Bendis and Stuart Immonen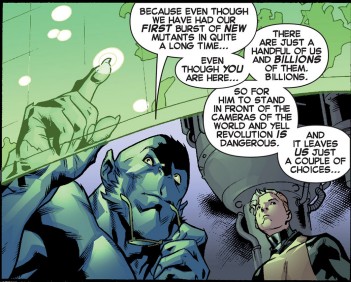 All-New X-Men #9 (Gavin's pick)
Brian Michael Bendis and Stuart Immonen