September 29th, 2008 Posted by Gavok
Yesterday saw more scheming from Ultron/Yellowjacket, who has more holes in his plan than Bonnie and Clyde. Then Magneto went on a magnetic rampage until a bunch of robots fell out of the sky.
Now it's time to discover the secret of WHO IS BLACK PANTHER?!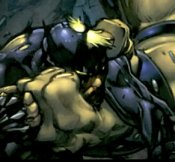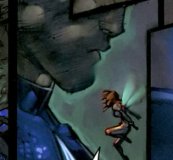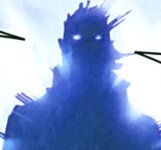 If you're wondering, the real answer for why he's dressed as Black Panther is "We'll discuss it later, Jan. Magneto is the real priority." I hate you, Ultimates 3.
Join us again tomorrow as we'll get more hot Valkyrie action.