September 17th, 2008 Posted by Gavok
Jack Ryder: And welcome back to You Are Wrong! I'd like to take a second to introduce you to today's fine guests. First up is Keeper of the Book of Oa and high ranking member of the Green Lantern Corps, Salaak.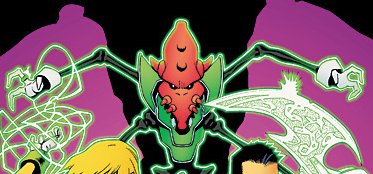 Salaak: A pleasure to be here, Mr. Ryder.
Jack: On my right is Lyssa Drak, Keeper of the Book of Parallax and member of the Sinestro Corps.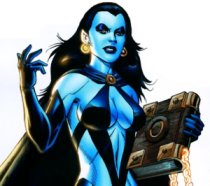 Lyssa: Charmed.
Jack: Let's get down to brass tacks. The Oan Presidency is heating up. On one side we have John Stewart, Green Lantern and author of The Audacity of Will, along with his running mate Hal Jordan.
Lyssa: Mass murderer.
Jack: Hey, save it! Stewart is up against war veteran Sinestro, who has recently announced his candidate for Vice President, Karu-Sil. Now, Lyssa, I have to say, this announcement came out of nowhere. We were expecting someone a bit more deserving like Ranx the Sentient City. He is, after all, prophesized to kill Mogo one day. What do you say to the claims that Karu-Sil, who most people haven't even heard of, was chosen for no reason other than capitalizing on voters angry that Soranik Natu didn't make it through the primaries?