November 5th, 2008 Posted by Gavok
A month and a half ago, I posted this interview. Now the conclusion.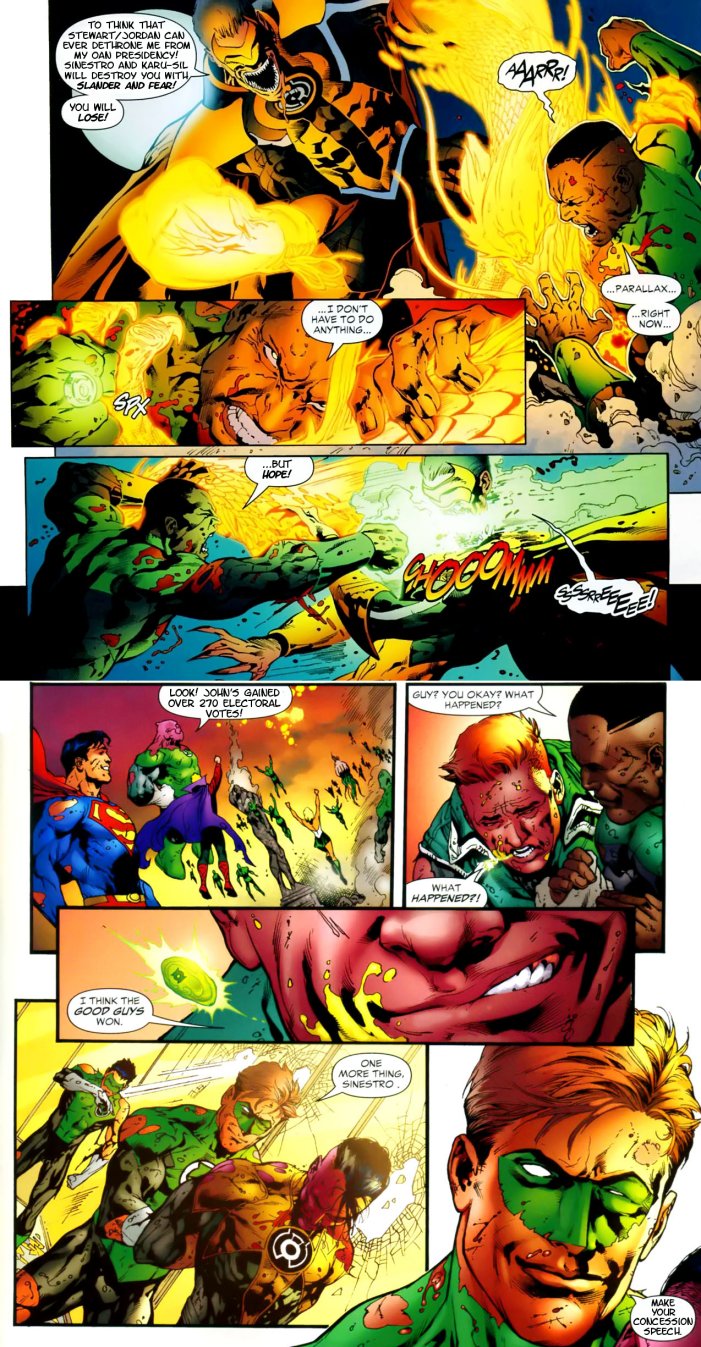 Note: Karu-Sil isn't included in this image because she was off being phone pranked by Ambush Bug. I mean, she was off being a rogue. Yeah.
The universe still has the Rage of the Red Lanterns and the Blackest Night to deal with, but our new Oan President-Elect can get us through it. I hope.