March 12th, 2009 Posted by guest article
Article by Fletcher "Syrg" Arnett.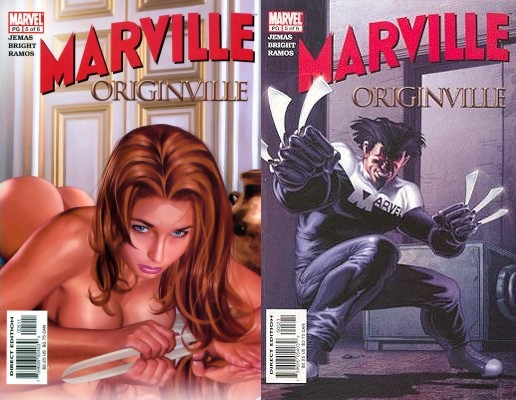 It actually took me seeing the variant for this one to understand what the hell was going on with the regular cover. Apparently our pinup girl is holding one of Wolverine's claws for some reason, completely independent of his arm.
Anyhow. The recap page is skippable, at this point they're so bare-bones from trying to sum up things and keep the illusion of a coherent plot that it's not worth it. All it gives us that we didn't know is, "Yes you are really about to read a comic where Wolverine evolved from an otter."