August 3rd, 2014 Posted by Space Jawa
Welcome back to This Week in Panels, that weekly bit where we cut down comics with a chainsaw until only the most crucial panels remain to tell you everything you really need to know about them.
Helping me hack comics to pieces this week are Gaijin Dan, Matlock, and Gavok. All of us are armed and dangerous, but we're really not much a threat as long as you don't let us get in close.
As you might expect after last week, I saw Guardians of the Galaxy this week. The movie didn't quite live up to what I was expecting, but I'm pretty sure that's only because what I was expecting was pretty much impossible for any movie to live up to. It's still right up there alongside Winter Soldier and Dark World to help Marvel's Phase 2 kick Phase 1's butt, and it is without a doubt by far the flat out funniest entry into the Marvel Cinematic Universe to date – I can't think of another of Marvel's movies that even comes close in the number of straight-up laugh out loud moments.
Gavok could back me up on that, too. He flat out said "Have you seen Guardians of the Galaxy yet? Go see Guardians of the Galaxy."
Provided he's not too busy morning over Zilius Zox, at least.
But enough of that, it's time for panels!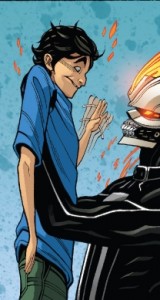 All-New Ghost Rider #5 [Gavok's Pick]
(Felipe Smith & Tradd Moore)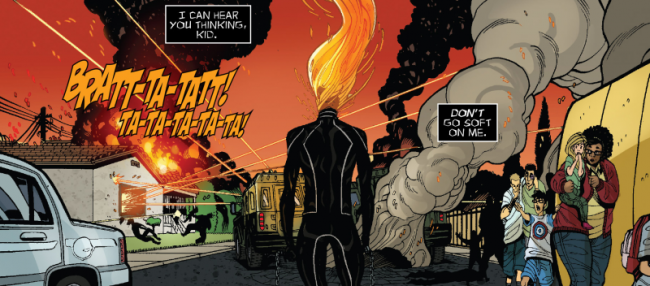 All-New Ghost Rider #5 [Matlock's Pick]
(Felipe Smith & Tradd Moore)

Aquaman Annual #2
(Jeff Parker & Alvaro Martinez)