February 25th, 2010 Posted by david brothers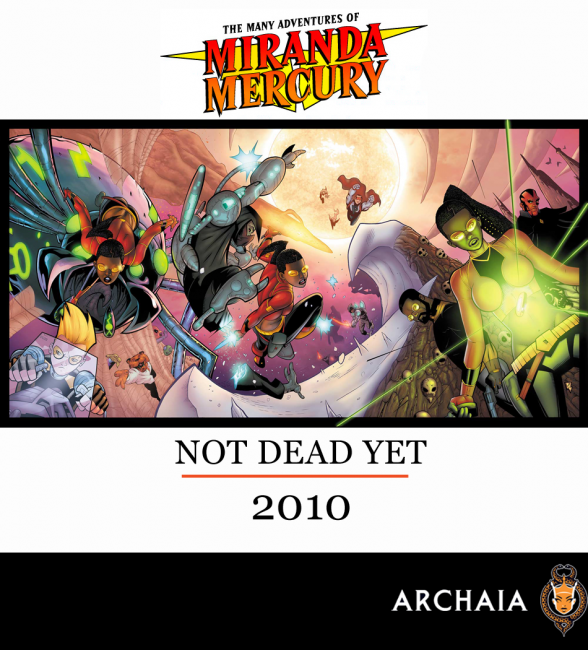 The Many Adventures of Miranda Mercury
came courtesy of Brandon Thomas and Lee Ferguson.
It blew me away
when it first came out. It, along with Marc Bernardin, Adam Freeman, and Afua Richardson's
Genius
, took a simple but clever story and turned it on its ear. I loved it, I was ready and raring for more, and bam, its publisher went through a reorganization period and publication halted.
It's a while later now and we've got more Miranda Mercury on the horizon. I wanted to catch up with Brandon as part of Black Future Month because this guy deserves the attention. Miranda Mercury has a great blend of action and character, and "Not Dead Yet" is sure to be a treat.
All images here feature words by Brandon Thomas, pictures by Lee Ferguson, and are from the first few pages of The Many Adventures of Miranda Mercury #295. Look for the new joint later this year in the form of three over-sized issues and, fingers crossed, more later. Check out Brandon's website, his blog (which is the home of his long-running Ambidextrous column), and follow him on Twitter as @mirandamercury. For some fun, check the script to #297 and look at some of his notes on other books.
Buy Miranda Mercury: Not Dead Yet when it comes out.
Read the rest of this entry �