September 2nd, 2014 by
Space Jawa
| Tags:
avengers
,
I am Groot
,
manga

And now, after much delay, it's time for that time of the week – Week in Panels time. That time where we take panels and use them to sum up the comics of the week.
This week I'm joined by Gaijin Dan and Gavok. It's probably a broken record by this point, but IDW's Teenage Mutant Ninja Turtles series? Gavok and I both agree that it's pretty dang awesome. The current Turtles in Time miniseries equally so.
That and others as we get this panel party rolling!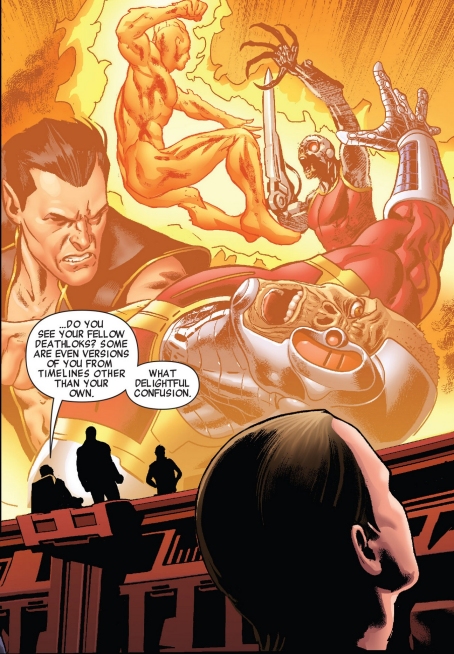 All-New Invaders #9
(James Robinson and Steve Pugh)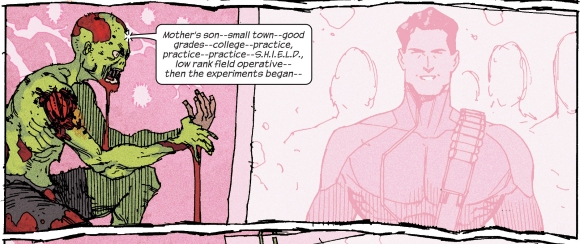 All-New Ultimates #7
(Michel Fiffe and Giannis Milonogiannis)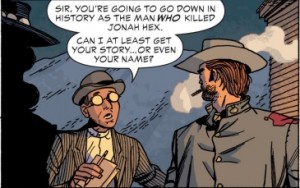 All-Star Western #34
(Justin Gray, Jimmy Palmiotti, and Darwyn Cooke)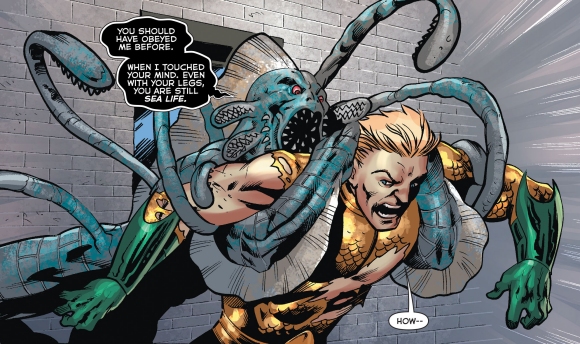 Aquaman #34
(Jeff Parker and Carlos Rodriguez)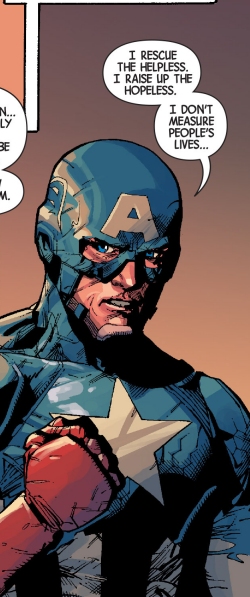 Avengers #34
(Jonathan Hickman and Leinil Francis Yu)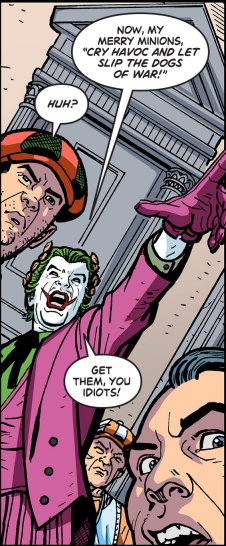 Batman '66 Meets the Green Hornet #8
(Kevin Smith, Ralph Garman, and Ty Templeton)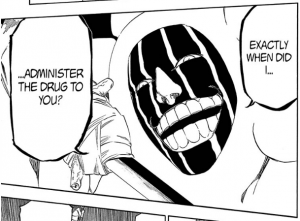 Bleach #593
(Tite Kubo)
The Goon: Occasion of Revenge #2
(Eric Powell)
Inhuman #4
(Charles Soule and Ryan Stegman)
Injustice: Year Two #21
(Tom Taylor and Mike S. Miller)
Mega Man #40
(Ian Flynn, Jamal Peppers, and Ryan Jampole)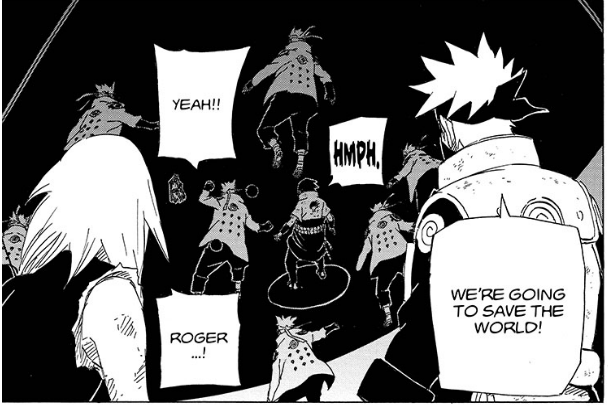 Naruto #689
(Masashi Kishimoto)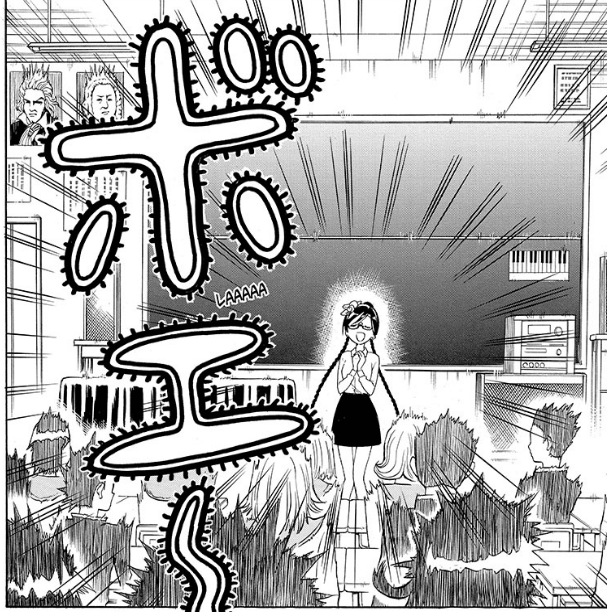 Nisekoi #135
(Naoshi Komi)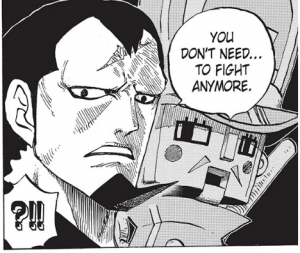 One Piece #757
(Eiichiro Oda)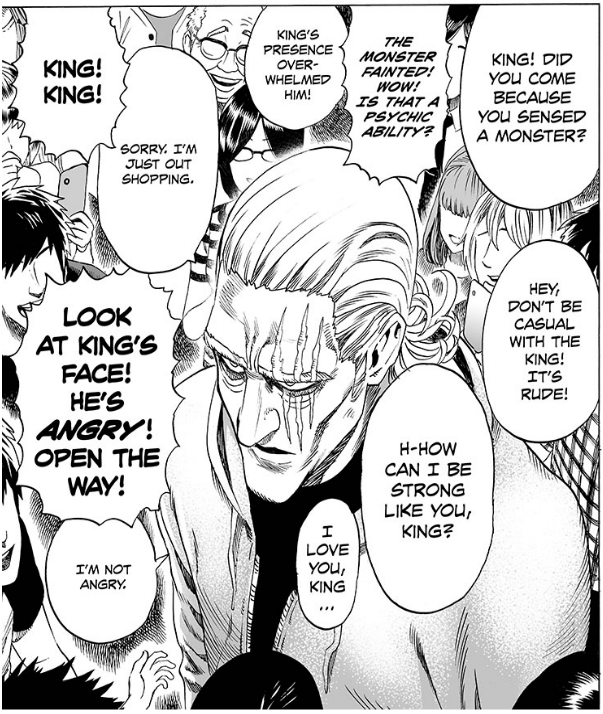 One-Punch Man #37
(ONE and Yusuke Murata)
Original Sin: Thor and Loki #4
(Jason Aaron, Al Ewing, Simone Bianchi, and Lee Garbett)
Red Lanterns #34
(Charles Soule, Alessandro Vitti, and J. Calafiore)
Saga #22
(Brian K. Vaughan and Fiona Staples)
Sinestro #5
(Cullen Bunn and Dale Eaglesham)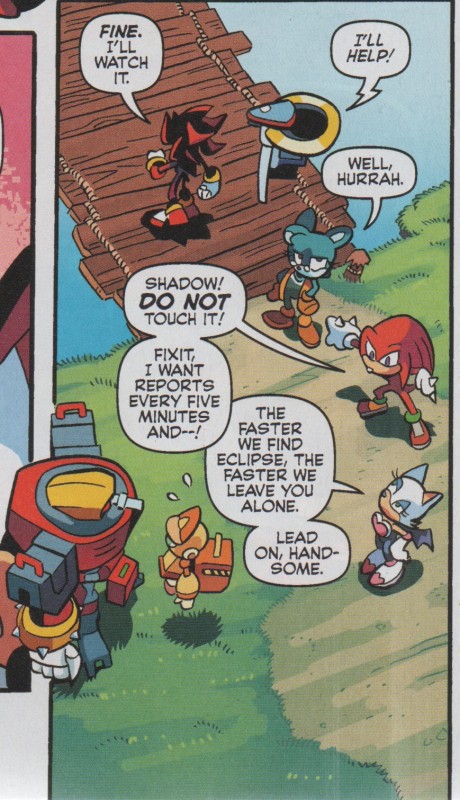 Sonic Universe #67
(Ian Flynn and Tracy Yardley)
Teenage Mutant Ninja Turtles: Turtles in Time #3 [Gavok's Pick]
(Erik Burnham and Ben Bates)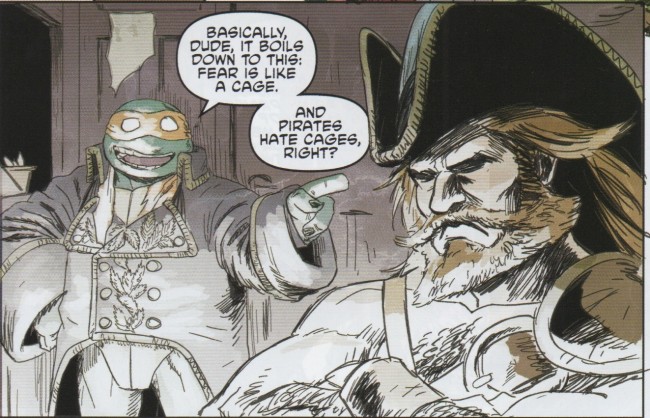 Teenage Mutant Ninja Turtles: Turtles in Time #3 [Jawa's Pick]
(Erik Burnham and Ben Bates)
Thunderbolts #30
(Ben Acker, Ben Blacker, and Jorge Fornes)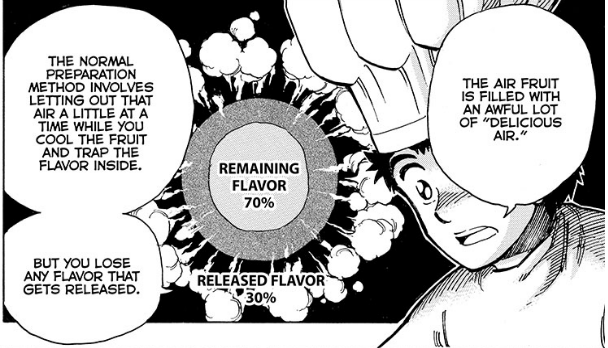 Toriko #289
(Mitsutoshi Shimabukuro)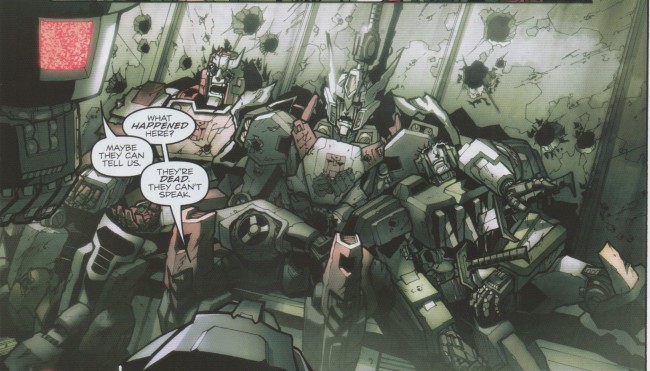 Transformers: More than Meets the Eye #32
(James Roberts and Alex Milne)
Uncanny Avengers #23
(Rick Remender and Sanford Greene)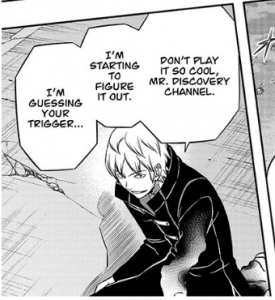 World Trigger #72
(Daisuke Ashihara)
WWE Superstars #7
(Mick Foley, Shane Riches, Puste, Alitha E. Martinez, and Mirian Kim)
You ever have those moments where you realize after the week is over that you forgot to pick up a comic only after the week is over and you only find out about it though things like Week in Panels?
I hate those moments.
Anyway, this week's video might not make sense if you haven't seen Guardians of the Galaxy yet. So you should probably go and do that.
But as I'm saying, it looks like "Grooting" might be on its way to becoming a 'thing'. Which would be a think that I would very much be in favor of.
(If the video doesn't work, it means I clearly have a software issue, because by this point I've looked and tried everything I've seen to try to get this to work – you'll have to use the link above instead.)
Similar Posts: