November 5th, 2010 by
david brothers
| Tags:
cliff chiang
,
pretty girls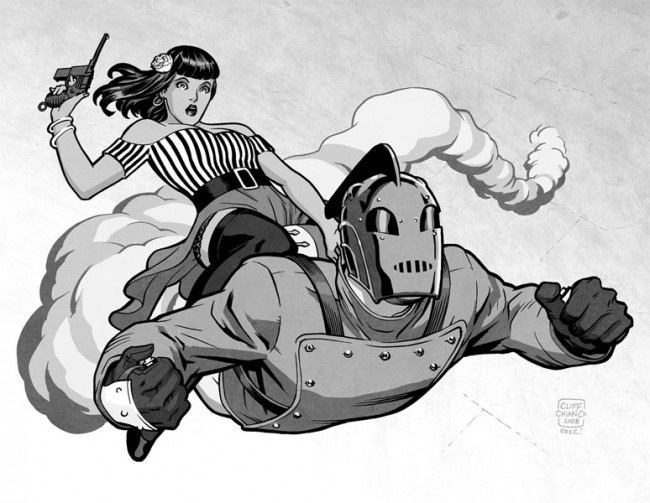 Cliff Chiang: Blog, Lambiek, Twitter
Books: Doctor 13: Architecture and Morality
, Neil Young's Greendale
, Crisis Aftermath: The Spectre
, Green Arrow/Black Canary: Family Business

Why? The fashion is a big part of what makes his work so crucial. He not only draws clothes like what you might actually see somebody wearing on the street, but they actually fit and have those little details that keep them from being plain. Folds, curves, wrinkles, whatever whatever.
What I like best (well not best best, but best at this specific moment in time) about Chiang's work isn't specifically lady-related, but it plays a role in why his ladies look so good. He's got an absolutely fantastic sense of design. He uses blacks like the best of them, on par with people like Eduardo Risso. The lighting in cliffchiang-Justice_League_Generation_Lost_9.jpg is fantastic, especially Max Lord's figure in the background. In cliffchiang-sadie.jpg, the crowd is rendered in both black and white, but it isn't confusing at all.
Lady-wise, Chiang has a very classic approach to faces that I like. Same kind of classy dame/good girl that Darwyn Cooke and Jordi Bernet work with sometimes, right? You can see it in cliffchiang-scarlett.jpg, but cliffchiang-sadie.jpg and cliffchiang-sun.jpg shows that a classy dame can easily be turned into something more modern with a couple of tweaks. Versatility counts.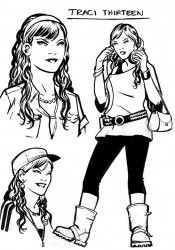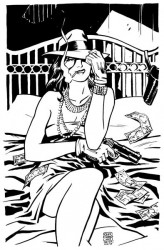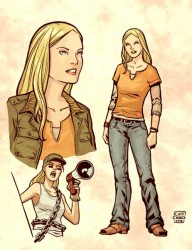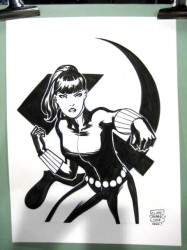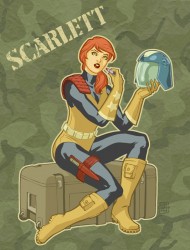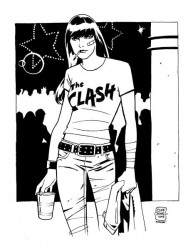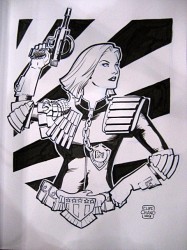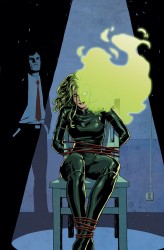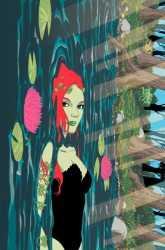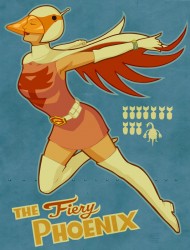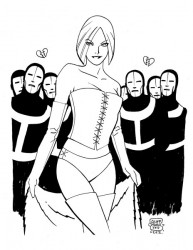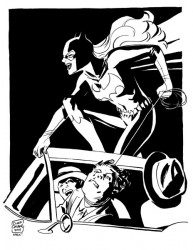 Similar Posts: