October 29th, 2010 by
david brothers
| Tags:
100 bullets
,
eduardo risso
,
pretty girls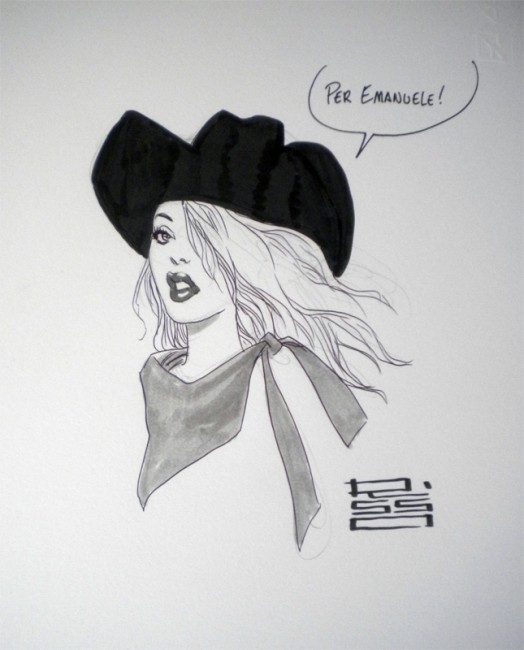 I yapped this piece of Nancy from Frank Miller's Sin City from ComicArtFans.

Eduardo Risso: Wiki, ComicBookDB, Lambiek, 100 Bullets Week
Books: Start with 100 Bullets Vol. 1: First Shot, Last Call
and work your way down the series. All the images in this post are from 100 Bullets. Colors by Grant Coleash or Patricia Mulvihill.
Why? Stupid statement alert: I like Risso for what he draws and doesn't draw in equal parts. Not generally–specifically. He'll leave out certain details that your mind fills in and render other things in exacting detail. Details drop in and out as needed, and whether it isn't there or it is, the effect is the same: it looks excellent.
He has a way around noses that I really admire. He suggests facial structure with just a few tiny lines. (It sometimes puts me in mind of whoever did the character design for Final Fantasty Tactics sometimes, but cartoony in a different direction.) Pretty much everyone Risso draws is a bombshell, or clearly used to be one. He'll stick in subtle wrinkles and cellulite as needed, and it's all okay. His facial expressions are deadly, too. He's got mean stares, curiosity, amusement, surprise… he's got everything down. He knows what to show, what not to show, and how to do it best.
All that and his signature is ill, too.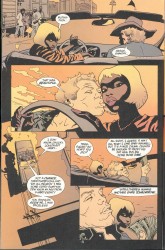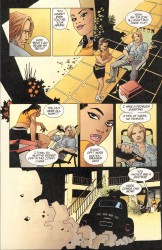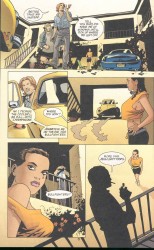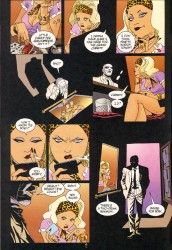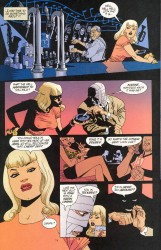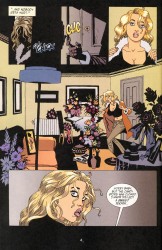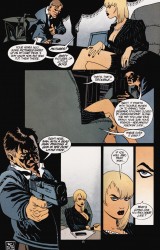 Similar Posts: