July 16th, 2010 by
Gavok
| Tags:
irredeemable
,
jms
,
ruin the moment
,
superman
These days, Superman is strolling through the country, acting like a smarmy douche to most people he comes across. I think it has something to do with how people slip in the shower and Superman's not there to help them because he's too busy making sure monsters from the planet Apokalips aren't enslaving all existence. You know, minor, self-serving stuff like that. So when a random citizen asks him about why he's essentially focusing on saving people from slipping in the shower and letting the cosmic threats go unchecked, he quotes Henry David Thoreau for the sake of saying, "Because I'm Superman. You go deal with Doomsday, Poindexter."
Not good enough, I say.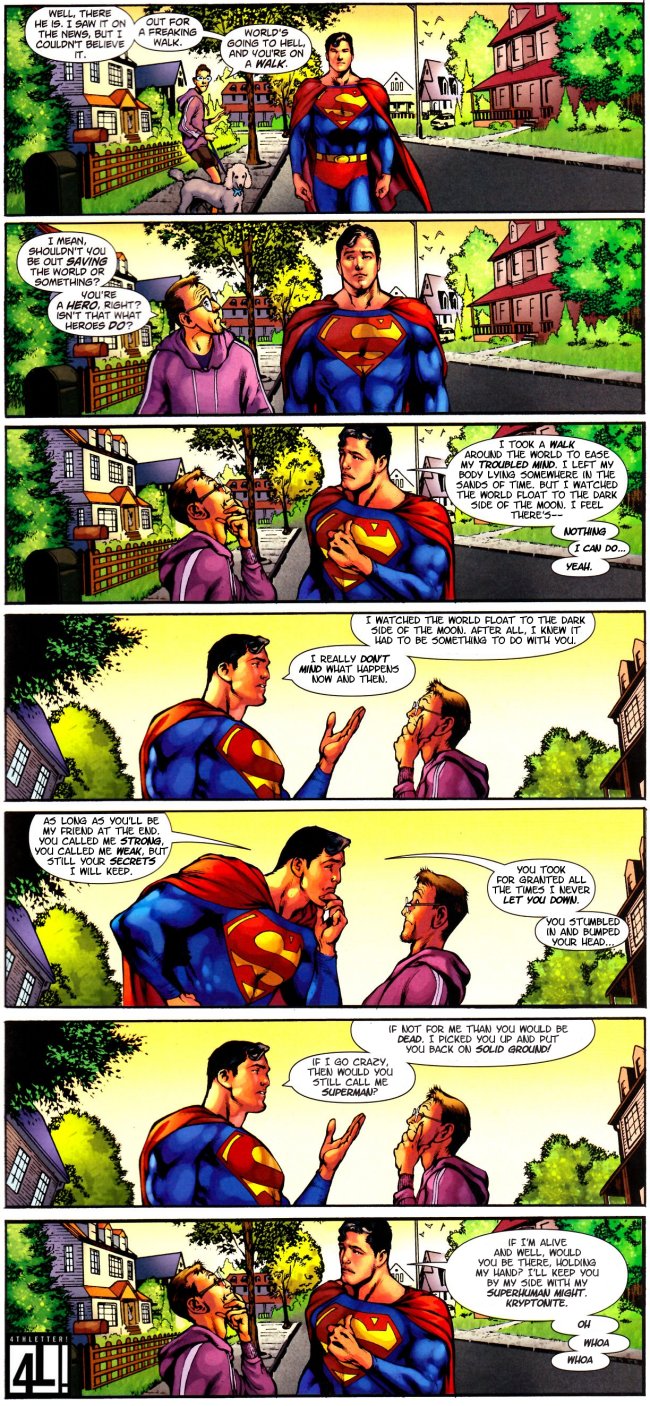 "What's that mean? Hey! I asked you a question! What does that mean?"
That guy's lucky, though. Imagine if he tried the same badgering on the Plutonian.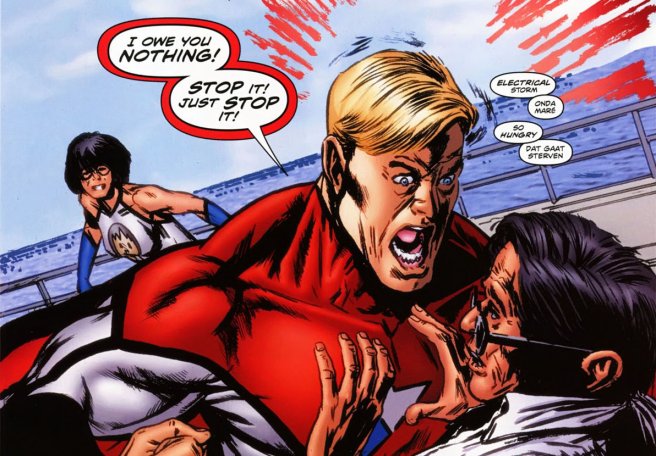 Yikes.
Similar Posts: