May 27th, 2010 by
Esther Inglis-Arkell
| Tags:
DC comics
,
power girl
And I love it.
The best thing to emerge from Blackest Night?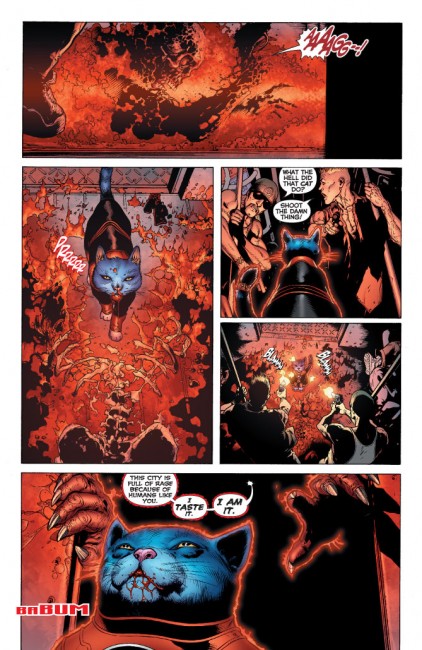 Ruffles the Rage Kitty in Green Lantern #54.  I don't care what he's doing.  Even burning people alive is hilarious and adorable.
And I confess that my favorite part of Power Girl #12 is the cat.  And Power Girl is an excellent comic.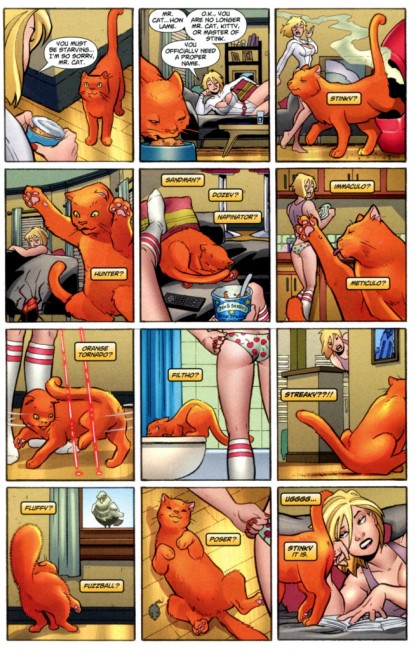 I even like it when they get kicked.

Rraaoww.  Delightful.
I amend my wishes of the Fourcast #46.  I want a Batgirls Book, a Guaranteed Happy Heroes Book, and a Cat Book.  And if that makes me the lowest common denominator, then, well, fine.  At least I'll have the numbers behind me.  Come on DC, make a cat book.  Ninety percent of the internet can't be wrong!
Similar Posts: