July 22nd, 2009 by
Gavok
| Tags:
dethklok
,
goon
,
legion of superheroes
,
superboy prime
No, not the last couple pages of Legion of Three Worlds with Superboy Prime. Though David Uzumeri had his own fun with that scene. The bastard.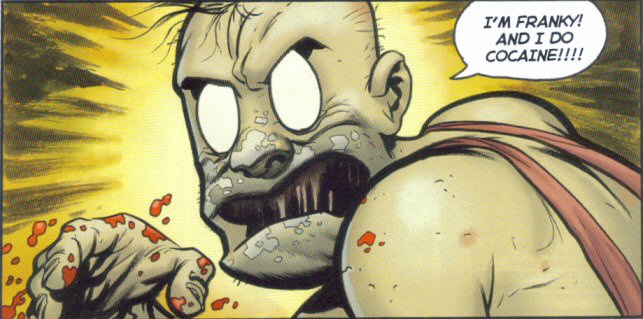 Dethklok vs. the Goon is great fun.
Eric Powell's cartoony depictions of Dethklok and the other Metalocalypse characters is wonky at best, but the one-shot is still worth picking up. Funny and filled with such meetings as Rockso and Franky, Pickles and Willie Nagel, Skwisgaard and Momma Norton, Toki and Peaches Valentine and, best of all, Goon and Dethklok's hooded security army.
On a similar note, Dethalbum II has been given an official tracklist. "Laser Cannon Deth Sentence" is on there, which is all I need.
Similar Posts: