February 3rd, 2008 by
david brothers
| Tags:
black history month '08
,
colleen wing
,
Colored Commentary
,
iron fist
,
luke cage
,
Marvel comics
,
misty knight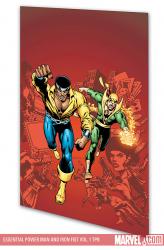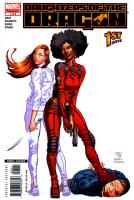 art from marvel comics's essential power man and iron fist by dave cockrum and daughters of the dragon by khari evans and christina strain
You people are all trying to achieve the impossible. That's exactly what we've done. But, you'll fail and you'll all die. If we die the next generation will fight them too and the one after them for as long as they must and eventually we shall succeed.
–Dialogue from
Four Assassins
, interview with
RZA from Wu-Tang here regarding kung-fu samples
The two best genres to come out of the '70s are blaxploitation and kung fu cinema. While blaxploitation was essentially invented by whites, blacks came out in droves to support it. For some reason, blacks embraced both genres. Maybe it was the dope names. Master Killer, Ghostface Killer, Golden Arms, Grandmaster, Five Deadly Venoms… It could've been the fighting, or the stories about the underdog fighting against a corrupt regime, or infighting… could've been any number of things, really.
The only thing that matters is that both are dope.
Good times.
Similar Posts: