February 3rd, 2008 by
david brothers
| Tags:
black history month '08
,
Colored Commentary
,
DC comics
,
superman




from dc comics's superman vs muhammad ali, art by neal adams
When I was a kid, black heroes sucked. Bishop was a wack jheri-curl having dude, Black Panther was an Avenger, Rhodey wasn't really about anything, and Night Thrasher had a skateboard. Where else do you look? Real life.
Muhammad Ali is the first black superhero. He has the dope name and the physical skills to prove it. He had a punch that could sit you down, one that would lay you out, and another that would wake you up right before it sat you down again. He taught a couple generations of kids how to swagger talk.
He was, is, and forever will be the greatest that ever did it.
As long as I have Ali, I don't need Superman.
Ali was also down with my other favorite hero, Malcolm X. More on him later, of course.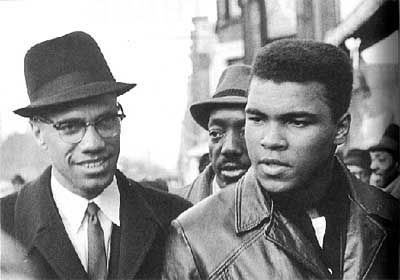 Similar Posts: