October 5th, 2006 by
david brothers
|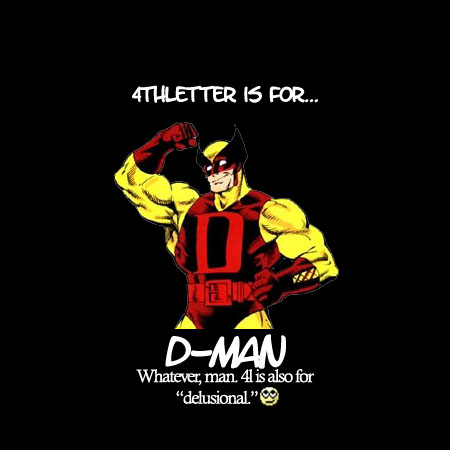 D-Man!
I'm currently swamped with paying work, which is why Gavok is carrying the site right now, but I'm not too tired to hit you with a copy/paste from Wikipedia!
[S]upercop John Spartan, aka "The Demolition Man", is paroled from the cryoprison for the purpose of apprehending Phoenix. Spartan's cryoprison sentence came from the fact that as he tried to apprehend Phoenix, he miscounted Phoenix's cruelty in killing the passengers of a city bus which had somehow ended up in the area. Since he knew he'd done a thermocheck at the beginning of his mission, Spartan couldn't figure out why he couldn't detect the bodyheat of any of the passengers. He never thought at the time that they were dead, and therefore weren't generating any heat whatsoever.
Hmm… that may not be the right Demolition Man.
Whatever! This one is way better and has an actual nemesis. Simon Phoenix is awesome.
Similar Posts: