January 2nd, 2009 Posted by Gavok
Yet another installment of Ultimatum Edit Week comes to a close today. Last time, we saw the infamous Blob sequence. That's really all that needs to be said.
Let's get this over with.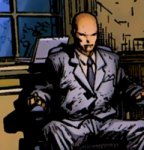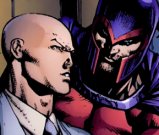 And that's that. I'm wondering if that last page is an homage to the Xorn reveal from Morrison's New X-Men.
ManiacClown and I will be around for the next round, I'm sure. In the meantime, please check out our Rifftrax of Frosty Returns. Sure, the holidays are over, but the thing is only 75 cents and the quality is a lot better than our previous project.
As for me, it's time to get back to writing those wacky Venom articles. See you later, folks. Thanks for reading.