June 13th, 2009 Posted by Gavok
Yesterday's installment of Ultimatum Edit brought our remaining heroes to Magneto's lair. Magneto showed that he has balls of steel (which he can manipulate) by not blowing their planes out of the sky. Then Angel died gratuitous Loeb death #529 and Sabretooth got shot in the eye, which is as much of an inconvenience as Superman's cellophane S was to Non.
Let's take it home.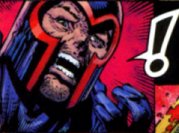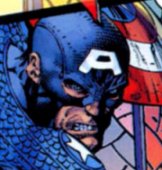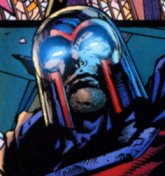 And there we go. Funny how Cap and Valkyrie are more of a threat to Magneto than Thor after all. ManiacClown insisted I didn't make any jokes about how it looks like Valkyrie has the runs during that silhouette panel where Magneto cuts her, so good on him.
And if you're rightfully wondering about that sound effect that I inserted into that scene, well, I couldn't help myself. You see, it's a ridiculous piece from a ridiculous sequence in a ridiculous comic that I will be reviewing in the coming days. Want a peek? Knock yourself out. But don't say I didn't warn you.
Phew. Only one more issue of this left.