September 9th, 2012 Posted by Gavok
Ahoy! I was going to name this ThWiP #0, but that would involve going into the origin of this nearly 3-year-old weekly segment. Ah, what the hell, here's the origin:
"Hey, David. I have an idea for a weekly bit every Sunday. I'd call it Panels of the Week and I'd–"
"Sure, go ahead."
"Really?"
"Yes. Do whatever. I'm BUSY with writing for Comics Alliance and sleeping with all these models so I don't care about what you do with your time."
"Oh. Thanks. …Can I maybe have–"
"No. Get your own."
"Shucks."
My helpers are Jody, Gaijin Dan, Was Taters and Space Jawa.

Action Comics #0
Grant Morrison, Ben Oliver, Sholly Fisch and CAFU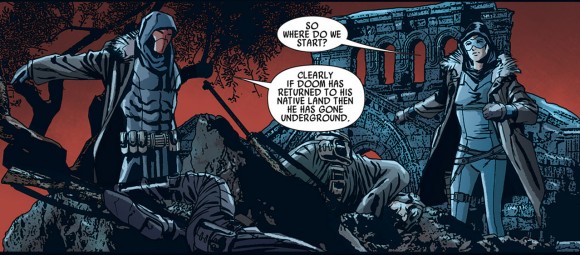 Age of Apocalypse #7
David Lapham and Renato Arlem

Animal Man #0
Jeff Lemire and Steve Pugh