May 16th, 2012 Posted by Gavok
Yesterday went from the early-mid 00's to the beginning of this decade, meaning we're just about done.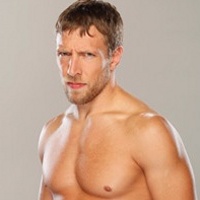 As WWE hit the 2010's, it became pretty hard to endure for two reasons. One, it became more and more apparent that their storylines were written on an hour-to-hour basis instead of being agreed on in advance. This is mainly due to McMahon being a mentally questionable dude. The sloppy storytelling had led to such promising and exciting storylines as the Nexus – the contestants from the first NXT season, who had become united against the Raw roster – petering out into a mess of bad ideas. Or Sheamus, a badass and dominant heel who became champ in record time and then went on to become a coward at the drop of a hat, ruining much of his appeal.
The other reason, which was arguably worse, was the idea of turning commentator Michael Cole heel. It started with the first season of NXT, which involved the debut of Daniel Bryan, who as I mentioned before was a big name in the indies. Cole would constantly rag on him for being worthless in every way possible. It's hard to say if this was punishment for being semi-famous elsewhere, a way to set up Bryan giving Cole his comeuppance or a mix of both. Either way, it didn't matter because comeuppance means very little when it's a wrestler attacking a non-wrestler unless it's an authority figure of some kind. Especially when this non-wrestler has an hour a week to rail on you verbally. Cole went from just hating Bryan to hating everyone on the roster other than a select few. This was entirely problematic. He rarely ever got his much-needed retribution and it didn't stop him from going off on everyone on the roster for 4-7 hours a week. They seriously had a guy making fun of everyone to the point that WWE's forcing you to hear about how they're a company of worthless jokes. He was the antithesis of hype and outright made watching WWE a chore.
Eventually, they realized their folly and gradually brought him back to being a kind of okay commentator. Bryan himself endured several losing streaks, Cole's constant barrage of insults, a temporary situation where he was fired for a really stupid reason and the issue of being a small man in a big man's business. He won one of the two major championships, turned heel and slowly began to show how much personality he really had. He's reached the point where McMahon seems to respect him for tolerating his mistreatment without a single complaint and the crowd has embraced him as a huge heel who's fun to hate and even more fun to like.
As for Punk, he never got to be much more than a punching bag for whatever major face they were trying to push. He spent about a year or so losing nearly every major match and Punk himself was getting pretty tired of it. His contract was coming up and he wasn't intent on keeping on. Since the general rule of thumb is for the guy leaving to go out defeated, WWE set up Cena (champion) vs. CM Punk at the PPV Money in the Bank 2011, which was in Punk's hometown of Chicago. Punk publicly brought up that he was on his way out and threatened to leave the company with the championship, thereby making it a callback to his exit of ROH, only this time he was threatening to leave WWE for ROH. He even MENTIONED ROH on WWE TV during a planned segment where he got to get a lot of genuine opinions on the company and its fans off his chest. The story became huge and behind-the-scenes, agreements were made that Punk wouldn't be leaving after all, despite appearing to in the storyline. He ended up winning the title and skipped town, leaving the company without a champion.