March 16th, 2009 Posted by Gavok
I had been thinking about writing a review of the Watchmen movie, but if you're anything like me, you're sick of reading reviews. Everyone hits the same notes, pretty much. The guy playing Rorschach was great. The lady playing the first Silk Spectre was not so great. The music wasn't incorporated very well. The sex scene went on way too long. After that, it's just the writer's opinion on how well it did in relation to the original material. Was it too close to the material to be good? Too far away to be good? Was it just right?
So rather than doing a full review (I liked the movie enough to see it twice. There.), I made this.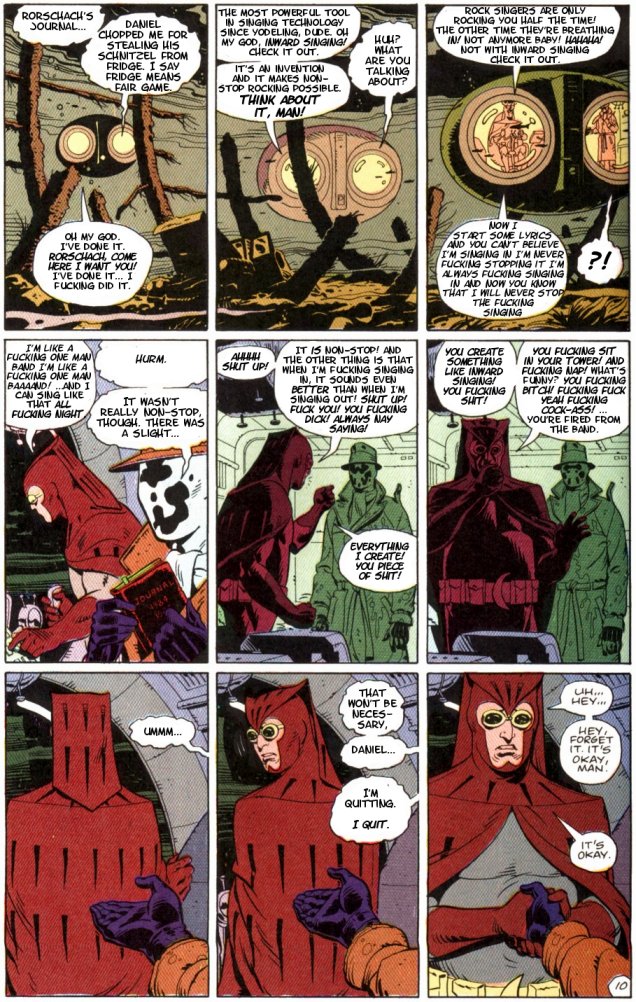 Anyway. Right now I'm in a creative tug-of-war between articles. I've been working on the next We Care a Lot and a review of the SNK vs. Capcom Chaos comics. It's kind of led to a case of writer's block, so right now I'm in the middle of working on an update for the Contents page. You know it's been about a year to the day since I last updated that? That was when Hoatzin was still writing.
Hoatzin, what happened to you? Are you injured? Talk to meeeee!