April 28th, 2013 Posted by Gavok
Hey everybody. Big update this week. Got me, Gaijin Dan, Was Taters, Jody, Brobe and Space Jawa. A good crew.
Currently I'm working on another big countdown list project. I don't know how long it'll take before the first entry, but the research has been very interesting so far. In the meantime, I have another Crossover Celebration post coming up soon.
Anyway, here's a bunch of panels that lead up to how fantastic Young Avengers is.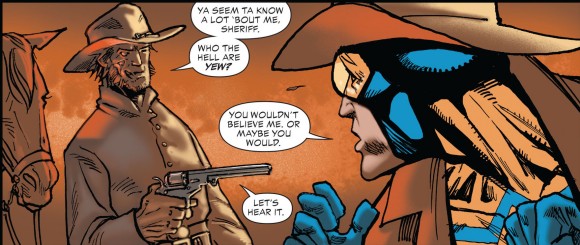 All-Star Western #19
Justin Gray, Jimmy Palmiotti, Moritat and Staz Johnson

Avengers #10
Jonathan Hickman and Mike Deodato

Batman Incorporated #10 (Gavin's pick)
Grant Morrison, Chris Burnham, Jason Masters and Andrei Bressan