May 31st, 2009 Posted by Gavok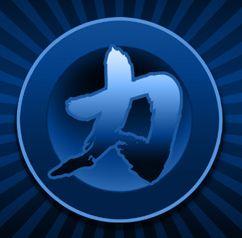 For the past couple years, I'd take a second every once and a while to talk about CHIKARA, an indy wrestling organization based out of Philadelphia. Founded by wrestler and head trainer Mike Quackenbush, it's a school that turned into its own federation. With seven years under its belt, it's grown to have its own cult following and for good reason.
I regularly bring guests to their shows, tending to take those along who know little or nothing to do with wrestling. They always have a blast. Where else can you see a mute sea monster in a muscle suit team up with a amateur wrestling Rocky Balboa against two clown-like figures dressed up like ice cream people? And not only that, but the wrestling is actually GOOD! It's routinely funny and the storytelling is top notch.
Back when I first got into it, I did a post about how a bunch of the DVD covers are homages to notable comic book covers. As time went on, the article became a bit popular, but I lost track after a while and kept putting off an update. Now, I think it's time not to pick up from after I left off, but to redo it from beginning to end. Here we go!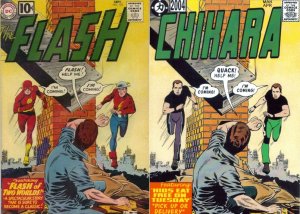 Kids Eat Free On Tuesday & Pick Up Or Delivery
Based on: Flash #123
Features: Mike Quackenbush… and Mike Quackenbush