July 14th, 2014 Posted by Space Jawa
(After some unintended delay…) THIS! Is Week in Panels!
Greetings, and welcome to a brand new edition of This Week in Panels, where brevity is the soul of comic reviews. And NOW(!), it's time to kick things off with this brand NU reboot-that's-totally-not-a-reboot edition.
As always, for those who are Nu-ly joining us, This Week in Panels works as following: The contributors take all the comics they've read for the week, and then pick out the one panel from each of those issues that best summarizes that comic. The two major rules being 1) No Splash Pages, and 2) Don't pick a panel from the first or last page of the issue.
Other than that, it's pretty much fair game!
Contributing this week as I take over from Gavok are "Marvelous" Matlock, "Dandy'" Gaijin Dan, "Grinnin'" Gavok himself, and myself, your new host, "Smilin'" Space Jawa.
And NOW!, let's get to some panels!
Provided I can avoid making any (more) first-time mistakes…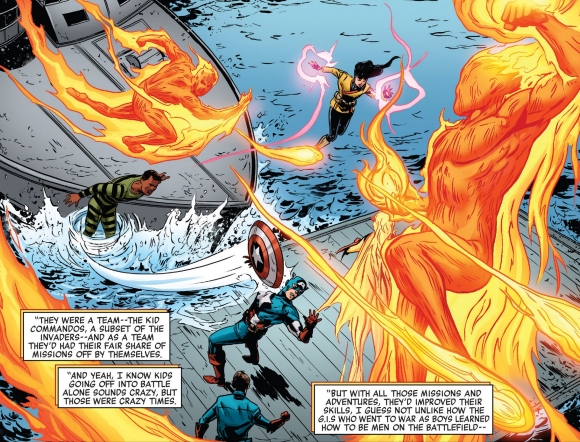 All-New Invaders #7
James Robinson & Mark Laming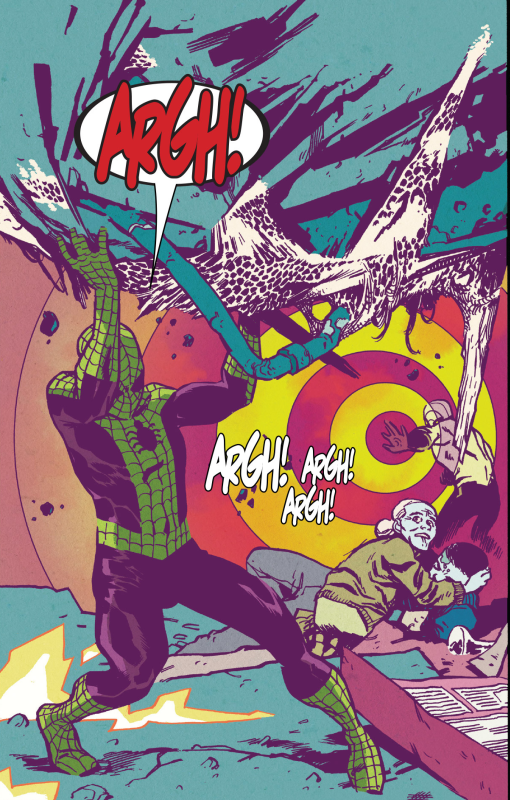 The Amazing Spider-Man #1.3
Dan Slott & Ramon Perez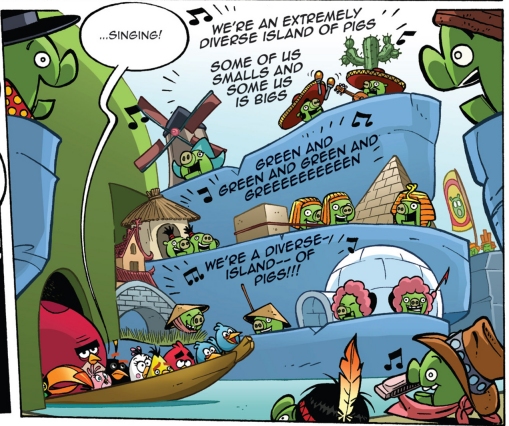 Angry Birds Comics #3
Jeff Parker & Paco Rodriquez