September 25th, 2011 by
Esther Inglis-Arkell
|
To start off, I'd like to link to Laura Hudson's excellent post at Comics Alliance.  She hits the nail on the head exactly when talking about male and female characters and their sexuality.  It's worth a read, but for those of you with limited time, it can be summarized in three points.
1.  The 'sexuality' expressed by female comic book characters is not female sexuality but male sexual fantasy.
2.  In several important books male characters are shown as heroes first while female characters are shown as expressions of sexual fantasy first.
3.  That is really sexist, and makes her want to turn away from comics despite the medium being both her primary interest and her job.
The post focuses on Catwoman #1 and Red Hood and the Outlaws #1.  Catwoman I knew was not for me the moment I saw the cover.  Red Hood, though, had two characters in it I was interested in and one character in it I was unfamiliar with – but the  images that Laura shows of the male heroes juxtaposed with the female heroes are why I put it back on the shelf, feeling exactly as depressed and turned away from comics as she did.  I thought I'd add one more example.  Two weeks ago Red Lanterns #1 came out.  I thought the rainbow of lanterns corps was a stupid idea when I first heard of it, but seeing what DC did with it, I realized I was wrong.  I grew to love the idea, the wacky joy that it brought to comics, and the many different stories and characters it spawned.  I was excited to pick up the book.  Then I looked through it.
This is the introduction of Red Lantern 1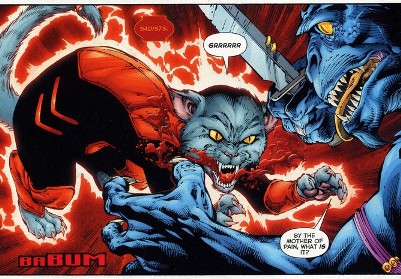 This is the introduction of Red Lantern 2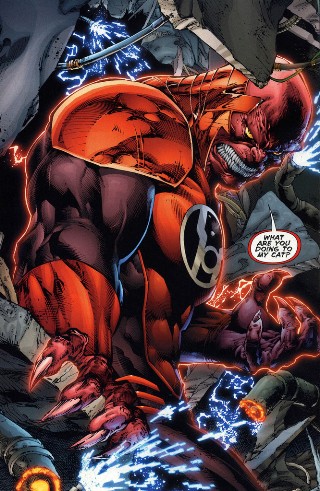 This is the introduction of Red Lantern 3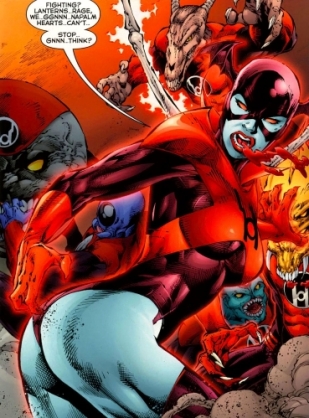 And I put the book back on the shelf.
On the plus side, I will have more money for Batgirl and Batwoman, since I've seen the upcoming Birds of Prey #4.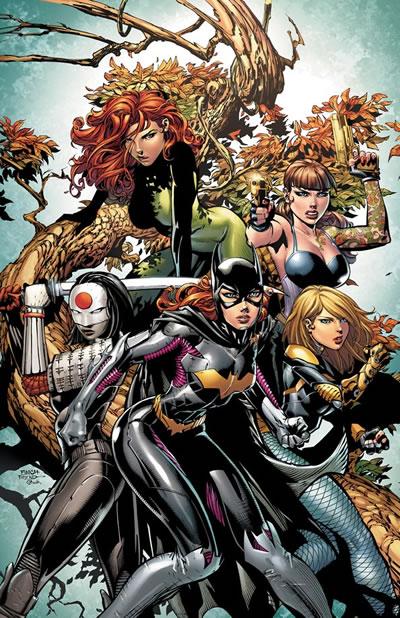 What is this, a Bratz doll catalog?  Even the Teen Titans cover looks more badass.  Why are they all twelve?  Why do they all have the same face?  Why is Barbara knock-kneed?
Similar Posts: